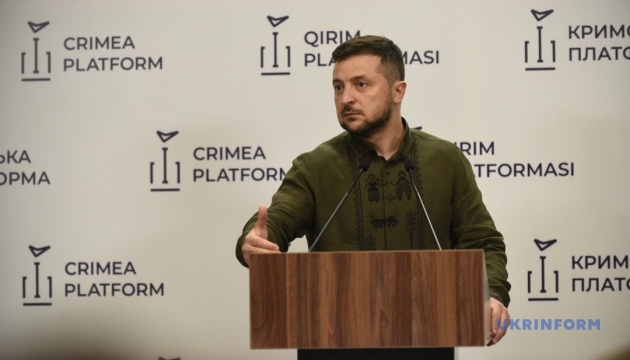 Zelensky confirms high risk of Russian provocations on Independence Day
President Volodymyr Zelensky of Ukraine has stated the high risk of provocations by the Russian Federation on Independence Day, adding he has received the relevant intelligence in this regard.
The president spoke on the issue during a press conference on Tuesday, an Ukrinform correspondent reports.
According to the head of state, these days there may be provocations on the part of Russia, although they are no different from any previous days, given the daily strikes that Russia has been launching for the past six months.
"We are not saying there was peace and tranquility, and tomorrow or today something will start. We are talking about the fact that the risk is really high as we receive certain information that there may be provocations on the part of the Russian Federation, so we don't want any large gatherings throughout these days... The days are great but our neighbor – not so much," Zelensky said.
The president of Ukraine has called on citizens to remain vigilant, emphasizing that the Security Service, Ministry of Internal Affairs, National Police, and State Emergency Service are working hard and responding to all risk factors emerging.