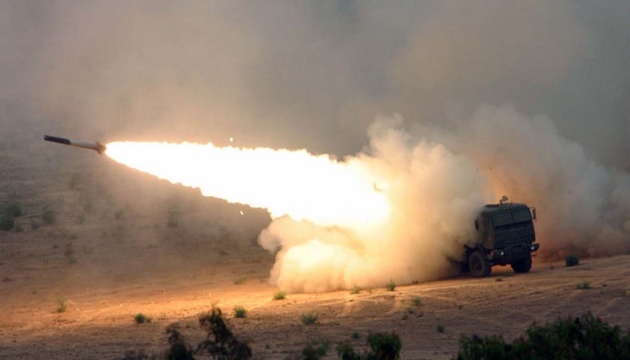 U.S. might be sending Ukraine more weapons than announced - media
The United States may have provided Ukraine with more weapons than the Joe Biden administration has announced publicly, according to U.S. experts Michael Weiss and James Rushton.
The latest strikes that Ukraine delivered targeting Russian military facilities in occupied Crimea, far from the front lines, suggests such a possibility, Politico reports, according to Ukrinform.
The publication notes that on Friday, a senior Pentagon official said the U.S. had been quietly supplying the Ukrainians with High-speed Anti-Radiation missiles — used for targeting radar systems — for some time.
According to Weiss and Rushton, another possibility is that the U.S. has secretly sent the Army Tactical Missile System, or ATACMS, to Ukraine.
Also, it is known that the U.S. included Excalibur precision-guided munitions in the August 19 weapons package, even though the administration didn't publicly announce them.
Furthermore, a document sent by the administration Friday to lawmakers, says what goes to Ukraine isn't "limited" to what's featured in the publicly released list of weapons supplied.
As Ukrinform reported earlier, on Friday, U.S. President Joe Biden signed another presidential drawdown authorizing the State Secretary to allocate $775 million in the Pentagon funds for the next package of security aid to Ukraine.