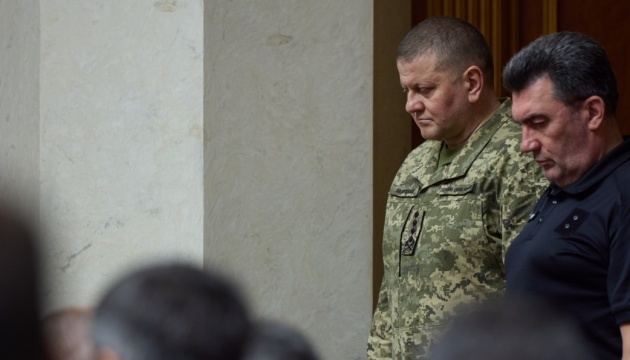 Almost 9,000 heroes killed in action in Ukraine – Zaluzhnyi
About 9,000 heroes have been killed in action defending Ukraine.
Commander-in-Chief of the Armed Forces of Ukraine Valerii Zaluzhnyi stated in his speech at the veterans' forum "Defenders. Roll call. Where we are, there is Ukraine", which was broadcast live during the information telethon UArazom, Ukrinform reports.
"Not only military personnel and not only those who took up arms participate in the war. Our little children, who are not guilty of anything at all, except that they were born right here and right at this time, they really do not understand anything what is happening, but they definitely need protection, and protection, for example, near Soledar, near Bakhmut, near Velyka Novosilka, as well as here because their father went to the front, perhaps he is among those almost 9,000 heroes who died," said Zaluzhnyi.
However, he did not specify whether the figure refers only to the service members of the Armed Forces of Ukraine or also to other formations, and what period it covers.
At the same time, Zaluzhnyi emphasized that the Ukrainian warriors, who are currently defending the country at the front against the Russian invaders, are in constant hell and can rest only when they change the place of combat missions.
As reported, from February 24 to August 22, the Armed Forces of Ukraine eliminated about 45,400 Russian invaders, including 200 on August 21.
iy