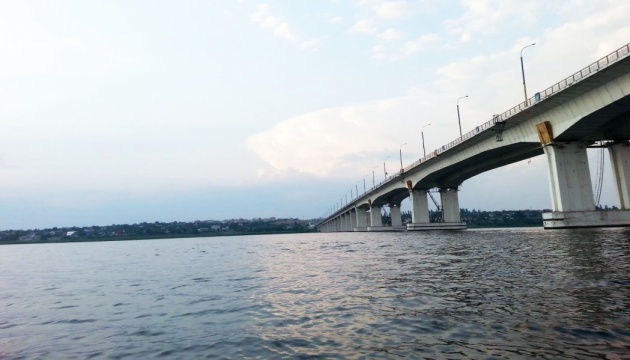 Ukraine's Armed Forces again strike Antonivka Bridge - Khlan
The Armed Forces of Ukraine have launched strikes on the Antonivka (Antonivskyi) Bridge in Kherson region again, according to Serhii Khlan, a deputy of the regional council.
In a post on Facebook page, he wrote: "The Armed Forces of Ukraine are striking the Antonivka Bridge again... We are exhausting the enemy in Kherson region".
Local people also report about explosions being heard in that area and about the smoke near the bridge.
According to Khlan, information is being received from various regions of Kherson region that Russian military positions have been hit.
"Information about explosions is coming from different areas. Orc positions have been hit: Nova Kakhovka, Tavriysk, Malokakhovka, Kakhovka and Chornobaivka. We are waiting for the official data," Khlan wrote.
As reported by Ukrinform, after Ukraine's Armed Forces launched the fourth strike on the Antonivka Bridge, Russian military personnel began to take their families out of Kherson.
The Antonivka Bridge, opened in 1985, connects Kherson with the left bank of the Dnipro River.
iy