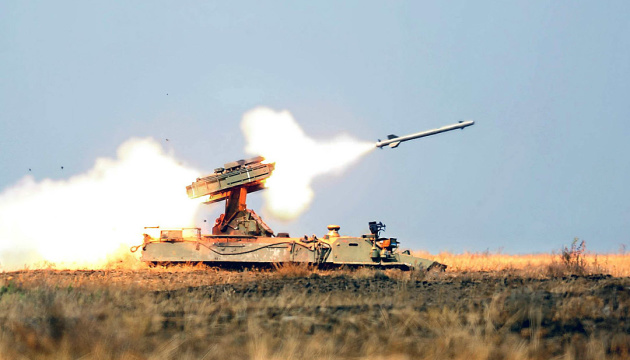 Ukrainian air defense forces down five enemy missiles over Dnipropetrovsk region over past week
The Ukrainian military has shot down five enemy missiles in the sky over the Dnipropetrovsk region over the past week.
Oleksandr Vilkul, head of the Kryvyi Rih military administration, said this in a Telegram post, Ukrinform reports.
"Our air defense units were actively working. You know, I don't speak publicly about the work of air defense, because we need real security, rather than redundant information. But this week our guys shot down five missiles. We are proud of our defenders of the sky!" he wrote.
Vilkul added that the attempt by the occupiers to improve their tactical position with assault operations outside Zelenyi Hai (near Davydiv Brid, Kherson region) ended in significant losses and retreat for the enemy.
Ukrainian rocket and artillery units also destroyed an enemy ammunition supply point in Sukhyi Stavok (Kherson region), Vilkul added.