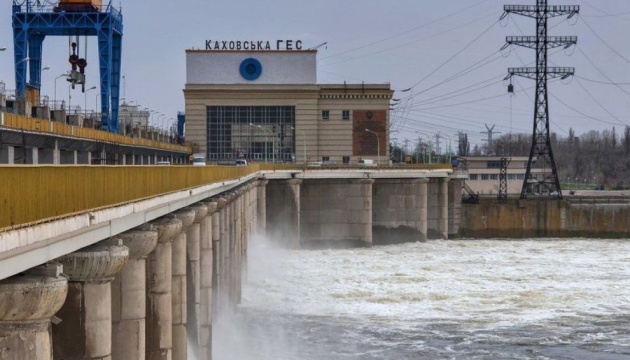 Ukrainian forces destroy 20 invaders, two S-300 systems, radar in southern Ukraine
The Ukrainian military has destroyed 20 invaders, two S-300 surface-to-air missile systems, a radar and other enemy equipment on the southern axis over the past 24 hours.
Ukraine's Operational Command South said this in a Facebook post, Ukrinform reports.
"The situation in our operational area is steadily tense, but under control. Continuing hostilities at well-equipped defense lines, the enemy uses aviation and missile weapons to launch long-range strikes and put psychological pressure," the report said.
The enemy carried out five airstrikes on the positions of the Ukrainian Armed Forces along the contact line. The Ukrainian defenders suffered no losses.
The aggressor fired a rocket from a Smerch multiple launch rocket system at Bashtanka, destroying a private house and injuring a child. An Uragan MLRS was used to shell Zelenodolsk. One civilian was killed and six others were wounded. Several private houses were destroyed and damaged.
According to the report, Ukrainian aircraft launched two airstrikes on a stronghold, concentrations of enemy manpower, weapons and equipment outside Oleksandrivka and Burhanivka.
"As part of the execution of fire missions, [Ukrainian] rocket and artillery units have strengthened fire and adjusted the capacity of the Kakhovka bridge," the Ukrainian military said.
The invaders lost 20 soldiers, a Giatsint-S self-propelled gun, a Msta-S self-propelled howitzer, two S-300 surface-to-air missile systems, a target illumination and guidance radar, a Nebo-M mobile radar system for detecting aerodynamic and ballistic objects, two 120mm towed mortars, and three armored vehicles. The final losses of the enemy are being established.
"The [Russian] naval group in the Black Sea is increasing its presence to a total of 14 ships, stationed at a calculated safe distance behind Cape Tarkhankut. At the same time, five warships carrying over 30 Kalibr cruise missiles and a large landing ship are combat-ready," the Operational Command South added.