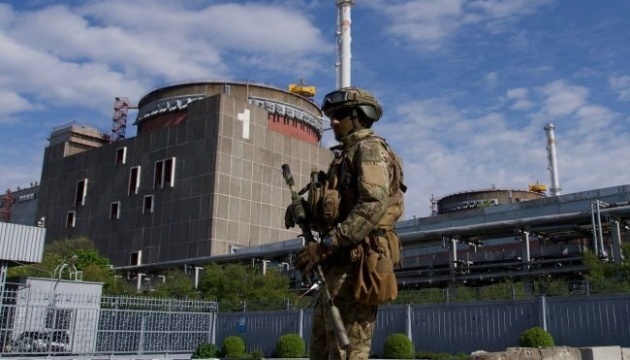 Russian invaders plot provocation at Zaporizhzhia NPP for Aug 19 – intelligence
The Ukrainian intelligence has warned of a possible provocation at Zaporizhzhia Nuclear Power Plant (NPP), scheduled by Russian occupiers for August 19, 2022.
The relevant statement was made by the Main Intelligence Directorate of the Ukrainian Defense Ministry on Telegram, an Ukrinform correspondent reports.
"[Russian] occupiers announced an unexpected 'day off' at Zaporizhzhia NPP. On August 19, 2022, only operations personnel will stay at Zaporizhzhia NPP. Any other employees will not be allowed. It is also known that Rosatom's representatives, who had been constantly present at the plant lately, have urgently left the site," the report states.
At the same time, Russia's Defense Ministry reported on the Armed Forces of Ukraine allegedly preparing a 'terrorist attack'. According to the Russian side, during a visit by UN Secretary-General António Guterres to Ukraine, a high-profile provocation is being prepared to accuse Russia of causing a man-made disaster. As expected, Russians are accusing the Ukrainian authorities of preparing a 'terrorist attack'.
According to the Main Intelligence Directorate, based on the available data, it is obvious that, after Russia's massive shelling of Zaporizhzhia NPP, the occupiers may "up the stakes" and commit a real terrorist attack at Europe's largest nuclear power facility.
A reminder that Russian troops seized Zaporizhzhia NPP on March 4, 2022. Since then, Russian invaders had been deploying military equipment and ammunition within the site of Zaporizhzhia NPP, and causing terror against its personnel.
Photo: Energoatom
mk