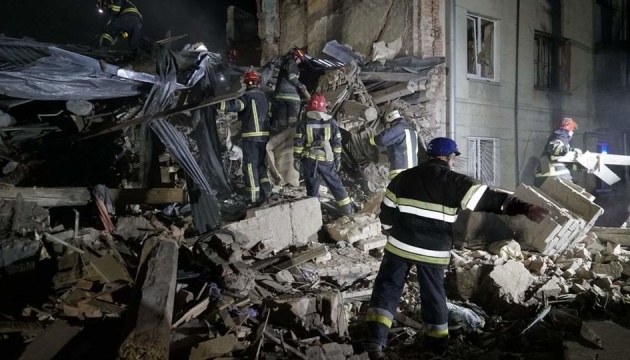 Russian terrorist attack in Kharkiv: 11-year-old child among injured, one survivor in serious condition
An 11-year-old child is among those injured in Russia's missile attack on Kharkiv.
"The destructions are terrible. Seven people were killed. Sixteen people were injured, including an 11-year-old child. One man is in serious condition, the others are hospitalized in moderate condition," Oleh Synehubov, Head of the Kharkiv Regional Military Administration posted on Telegram.
According to preliminary information, the Russians used Iskander missile.
"The Russians hit civilians brutally and purposefully. And now they are spreading another fake in their so-called 'media' about 'military objects'. There was not a single military object, just civilians, including pensioners and children. This is real terrorism which only non-humans are capable of!" Synehubov added.
On the evening of August 17, the Russians launched a missile attack on a dormitory in Saltivsky district of Kharkiv city. The State Emergency Service of Ukraine said that the death toll rose to seven. People are being rescued from the rubble of the building. The fire was put out at 23:38.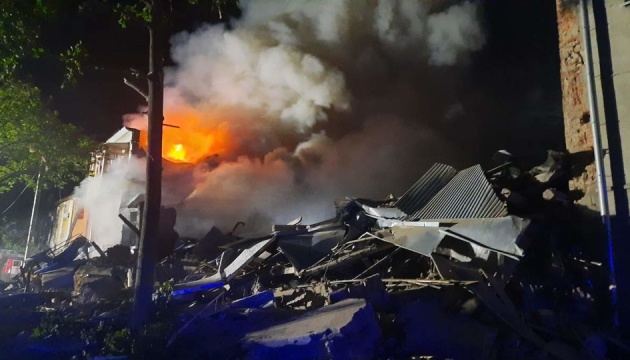 Kharkiv city and the region suffer from Russian shelling every day. On August 7, the Kharkiv Regional Prosecutor's Office reported that more than 1,000 civilians had been killed and twice as many had been injured due to the actions of the occupiers in the region. Fifty children are among those killed.
Photo credit: State Emergency Service of Ukraine, Suspilne
ol