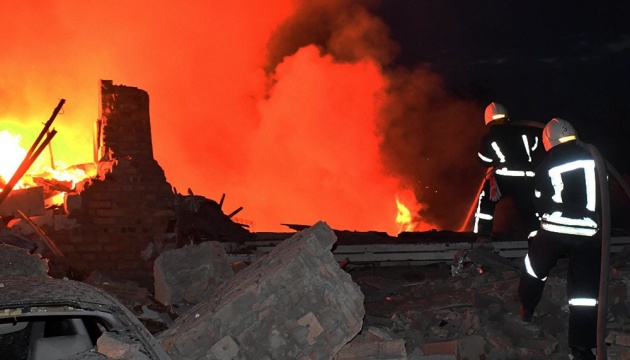 Russian forces shell Mykolaiv again, emergency numbers 101 and 102 stop working
Mykolaiv Mayor Oleksandr Sienkevych has that Russian invaders launched a massive shelling of the city overnight.
He wrote this on his Telegram channel, Ukrinform reports.
"Powerful explosions in Mykolaiv. They can be heard in different districts of the city. Stay in shelters until the air raid alarm goes off," Sienkevych said.
The mayor noted that the emergency phone numbers 101 and 102 stopped working in Mykolaiv.
Residents of the city were urged to call local numbers: (0512) 30 45 17 and (0512) 30 45 18.
Sienkevych specified that civilian objects had been hit and residential buildings had been damaged. All the necessary services are now working on the ground. The mayor promised to provide more detailed information in the morning.
Since the beginning of the Russian-Ukrainian war, Mykolaiv was not shelled for only 23 days.