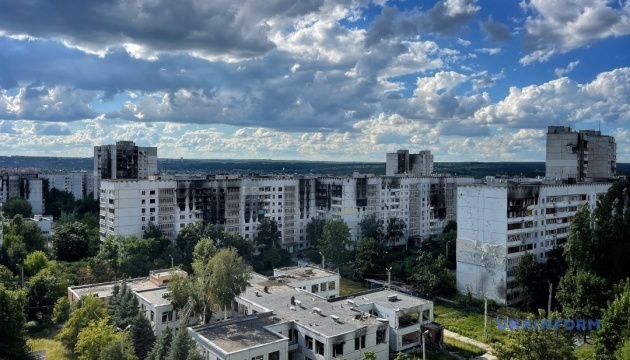 Russian troops shell Kharkiv again, injuring five civilians
Russian troops have once again shelled the Saltivsky district of Kharkiv, where five people were injured.
That's according to Kharkiv Mayor Ihor Terekhov, who broke the news via Telegram, Ukrinform reports.
"The Saltivsky district has been shelled. Two were wounded. Once again, the hit came next to a bus stop. In the same Saltivsky district, a nine-story residential building was fired upon, with its roof being hit. No casualties were reported. Private garages also caught fire," said Terekhov.
In an update, the mayor informed the public that another location in the Saltivsky district was shelled, where a projectile flight to a residential block's backyard. "The car was hit, the windows in the house were shattered, and the children's playground was damaged. According to tentative reports, there are no casualties. There were no military facilities there and there could not be any," Terekhov wrote.
"As a result of the morning shelling, five residents of Kharkiv were injured. All of them have been hospitalized, medics are working," the mayor added.
As reported, last night Russian troops fired more than 10 missiles from Belgorod, targeting Kharkiv, Chuhuiv, and Merefi. A number of enterprises, an infrastructure facility, and a church were damaged.
As a result of enemy shelling over the past day, three people were injured across the region.