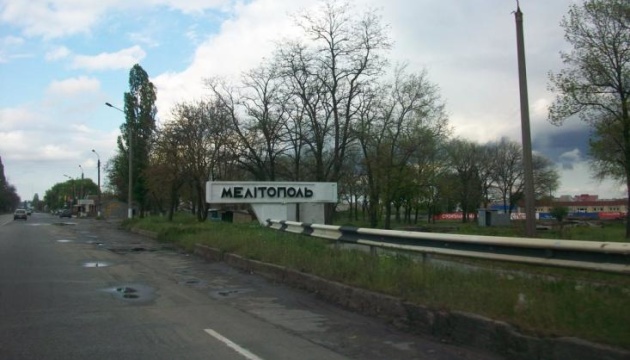 Following Ukrainian strikes hitting Kherson bridges, invaders fleeing to Melitopol
After the successful strikes of the Armed Forces of Ukraine on the bridges over the Dnipro River in Kherson region, the "leadership" of the occupation forces are withdrawing from the area to another occupied town of Melitopol.
Melitopol Mayor Ivan Fedorov spoke of this on the air of the national news telethon, an Ukrinform correspondent reports.
The "leadership" of the occupation forces began to flee toward the temporarily occupied Melitopol of the Zaporizhia region after the bridges were damaged in Kherson region. They are redeploying to Melitopol, because it is the closest point to occupied Crimea, so they seek to command forces from there," the official said.
According to the official, information is now being collected to clarify which of the invasion leaders are fleeing the area. At the same time, Fedorov emphasized that the local resistance forces are "ready to meet them."
As reported earlier, Nataliya Humeniuk, head of the Operational Command South press service, said that the Ukrainian force had delivered yet another blow at the Antonivsky Bridge in Kherson.
According to the spokesperson, Russian unit commanders are now using what's left of logistics routes for evacuation to the left bank of the Dnipro River.