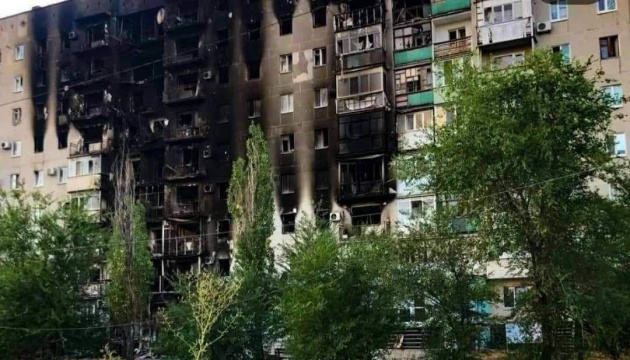 Russian invaders commit 28,200 crimes in Ukraine, prosecutors say
Since February 24, Ukrainian law enforcers have registered 41,412 criminal cases related to the full-scale invasion by Russia.
The Prosecutor General's Office reported the update on Telegram, Ukrinform saw.
A total of 28,231 crimes of aggression and war crimes have been registered. Of them: 27,143 – into violation of the laws and customs of war, 73 – into planning, preparation, initiation, and waging of a war of aggression, 28 – into propaganda of war, and 987 other crimes.
In addition, Ukrainian law enforcement registered 13,181 crimes against national security, of which: 9,099 are related to encroachment on the territorial integrity and inviolability of Ukraine, 1,571 – to treason, 1,860 – to collaboration with the enemy, 127 – to aiding and abetting the aggressor state, 64 – to sabotage, and 460 other crimes.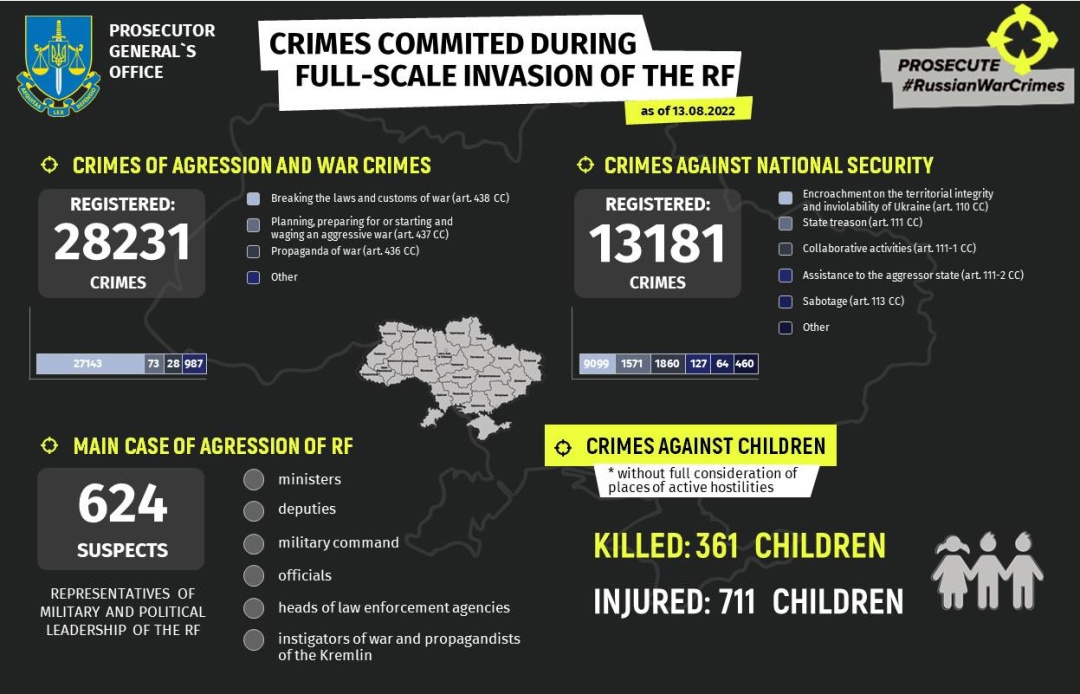 As Ukraine reported earlier, with reference to the Prosecutor General's Office, 711 children were injured in Ukraine due to Russian aggression.
Photo: Serhiy Haidai, Telegram