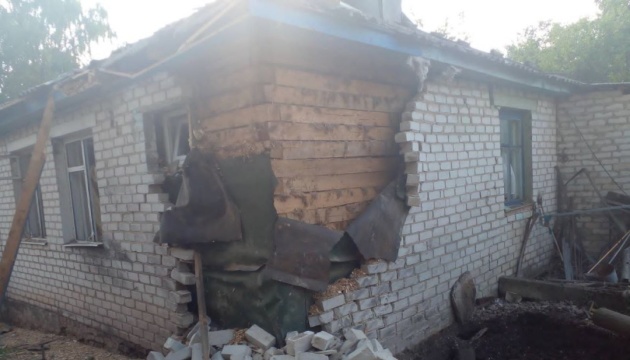 Almost 200 strikes in a day: Russians continue to terrorize Sumy region
On August 12, the Russian occupiers continued shelling the territory of Sumy region. Almost 200 strikes were recorded.
As Dmytro Zhyvytskyy, Head of the Sumy Regional Military Administration, posted on Telegram, Yunakivka community came under mortar and MLRS fire – 15 and 17 strikes, respectively, were recorded.
Khotin community came under 11 artillery strikes, an airstrike, 10 MLRS strikes. A wheat field caught fire.
An airstrike and 60 MLRS strikes were launched on Mykolaivka community.
Esman community suffered eight mortar and 37 artillery strikes. At least two households, a fence, and outbuildings were damaged. No civilian casualties were reported.
Shalyhine community came under self-propelled gun and MLRS fire – four and 30 strikes, respectively.
The Russians were forced to leave Chernihiv and Sumy regions in early April, but they continue shelling the border areas. The Russian Federation amassed its main forces in the east and south of Ukraine, while keeping some of its units in the border areas of the Bryansk and Kursk regions.
ol