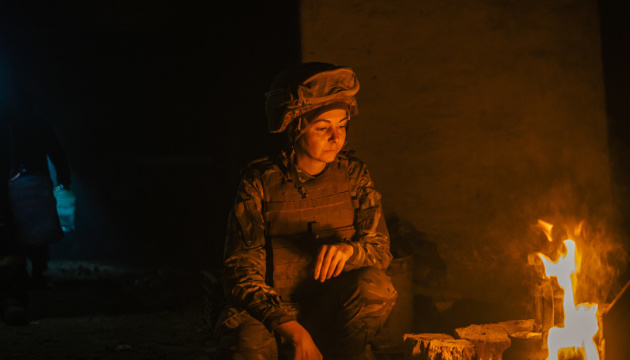 Ukraine calls on world to prevent sham trial of Ukrainian Defenders
Ukraine has called on the international community to prevent a show trial of Ukrainian Defenders in Mariupol
That's according to a joint statement by Ukraine's security and defense agencies regarding the Mariupol Defenders, captured by Russia, seen by Ukrinform.
"We call on the entire civilized world to prevent the sham trial of the Ukrainian Defenders, men and women, announced by punishers and set to be held in Mariupol," the statement reads.
The Ukrainian side demands that representatives of the United Nations Organization and the International Committee of the Red Cross be immediately deployed to locations where Ukrainian prisoners of war are being held, primarily Olenivka.
The statement says that the operation to rescue 2,500 Mariupol Defenders was the only possible option to save the Heroes' lives. There was no alternative such as extraction. There was a choice: a rescue operation or death at Azovstal, first of all for those gravely wounded. After all, they were running low on medical supplies.
We managed to save the seriously wounded first during the POW swap in June: 144 people, of which 95 were Mariupol Defenders. Most of them had sustained serious injuries. As of now, they have received the required medical care and rehabilitation.
All government agencies are working to return the Heroes of Mariupol and all Ukrainians held captive by the enemy. The coordination Headquarters for the treatment of prisoners of war works 24/7 toward the release of Ukrainian defenders from captivity and the search for those who have gone missing under special circumstances.
Meanwhile, the Russian Federation fails to live up to its obligations, neglects agreements, and recognizes no international norms or rules of warfare. With this in mind, the issue of prisoner exchange remains complex and sensitive.
For its part, Ukraine constantly extends public communication with partners, appealing to international organizations and world leaders, drawing the world's attention to how the enemy treats Ukrainian servicemen in captivity.
As Ukrinform reported earlier, on June 29, the largest exchange of prisoners was completed: Ukraine released 95 defenders of Azovstal from a total of 144 soldiers. Among them were 43 servicemen of the Azov Regiment.
Most of the freed Ukrainians have serious injuries: gunshot and shrapnel wounds, explosive injuries, burns, fractures, and limb amputations. All of them receive appropriate medical and psychological assistance.