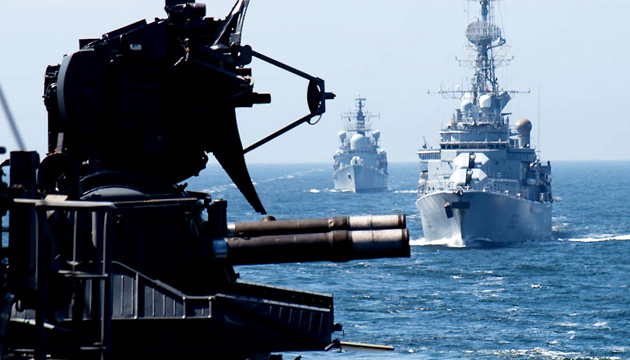 Capability of Russian naval aviation significantly degraded after explosions in Crimea – UK's Defence Ministry
The explosions in western Crimea, where a Russian military base is located, significantly degraded the capability of the Russian Black Sea Fleet's naval aviation in the region.
"The fleet's naval aviation capability is now significantly degraded. The incident will likely prompt the Russian military to revise its threat perception. Crimea has probably been seen as a secure rear-area," the UK's Ministry of Defence posted on Twitter.
However, as noted, the loss of eight combat jets represents a minor proportion of the overall fleet of aircraft Russia has available to support the war.
"Saky was primarily used as a base for the aircraft of the Russian Navy's Black Sea Fleet," the Ministry explained.
As reported, the occupying "authorities" of Crimea confirmed the explosions in the area of Novofedorivka, where a Russian military base is located, on August 9. The Ministry of Defence of the Russian Federation stated that "aviation munitions detonated" at the airfield.
ol