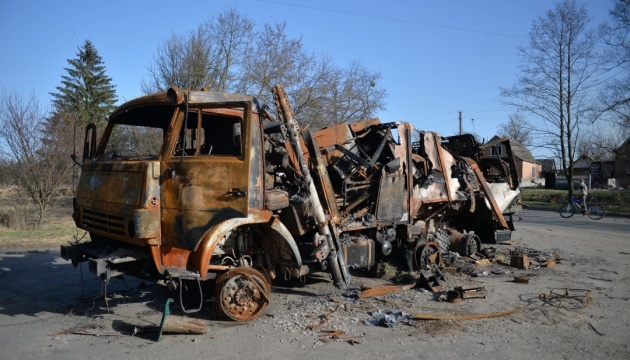 Russian military death toll in Ukraine reaches 43,200 soldiers
From February 24 to August 12, the Armed Forces of Ukraine eliminated about 43,200 Russian invaders.
"The total combat losses of the enemy from February 24 to August 12 approximately amounted to 43,200 personnel," the General Staff of the Armed Forces of Ukraine posted on Telegram.
In addition, the Ukrainian troops destroyed 1,849 Russian tanks, 4,108 armored personnel vehicles, 975 artillery systems, 261 MLRS, 136 anti-aircraft systems, 233 aircraft, 193 helicopters, 778 operational-tactical UAVs, 185 cruise missiles, 15 warships/boats, 3,021 vehicles and fuel tanks, 90 special equipment units.
The enemy suffered the biggest losses in Donetsk direction.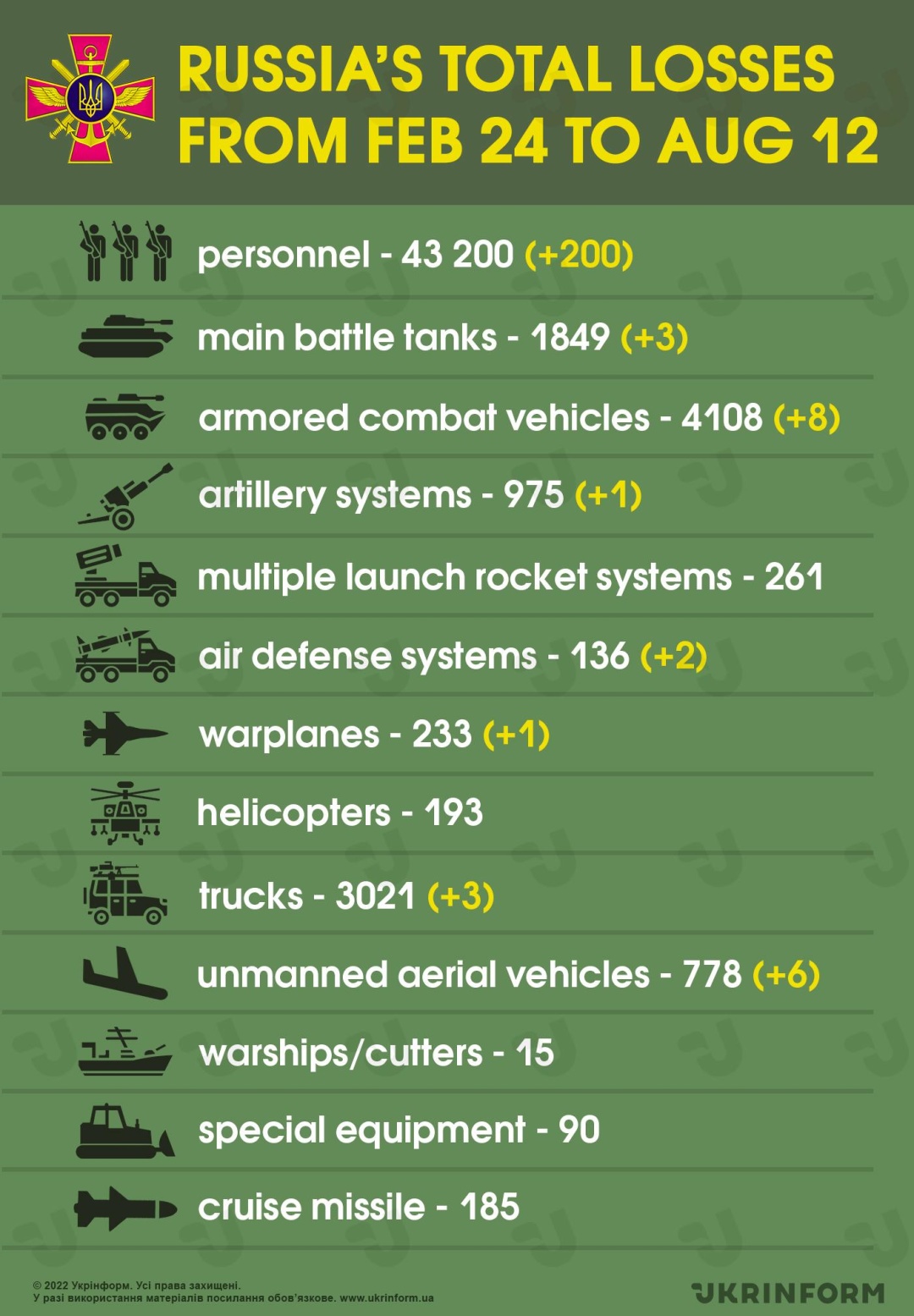 ol