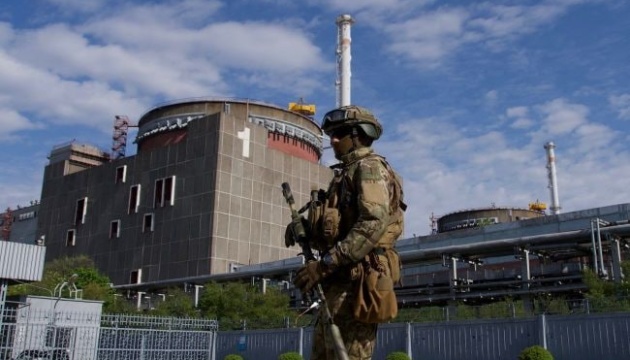 Russia violates all international conventions during ZNPP occupation - energy minister
The civilized world must exert pressure on Russia with joint efforts to force its military to pull out of the Zaporizhia Nuclear Power Plant.
This was emphasized by Ukraine's Minister of Energy German Galushchenko, who spoke on the air of the national telethon.
Ukraine has already been supported in this fair aspiration by official statements about the need for immediate de-occupation of the ZNPP by Kadri Simson, the European Commissioner for Energy, and Head of Foreign Affairs of the Group of Seven (G7), he recalled.
"In order to force the Russian military to withdraw from the nuclear plant and return it to the full control of Ukraine, we need maximum international support, support of our partners," German Galushchenko said.
During the occupation of the Ukrainian NPP, the Russian Federation violated all international conventions and resolutions regarding the observance of basic nuclear safety at nuclear facilities, while its actions fully fall under the definition of "nuclear terrorism," the minister stressed
In particular, the attack by the Russian armed forces on the nuclear power plant creates unprecedented risks for the nuclear security of Ukraine and neighboring countries, as well as the entire international community.
Any armed attack and threat to nuclear facilities intended for peaceful purposes is defined as a violation of the principles of the United Nations Charter, international law, and the IAEA Charter.
Additionally, IAEA resolutions determine that an armed attack or threat of an armed attack on a nuclear facility that is being operated or under construction creates a situation where the UN Security Council shall act immediately in accordance with the provisions of the UN Charter.
Galushchenko noted that in order to assess the situation at the plant, including nuclear safety and that of handling nuclear materials, a joint mission of the UN and the IAEA should be deployed to the ZNPP.
"Today, the NPP works in the interests of Ukraine's energy system. I am convinced that this will continue to be the case," the minister concluded.