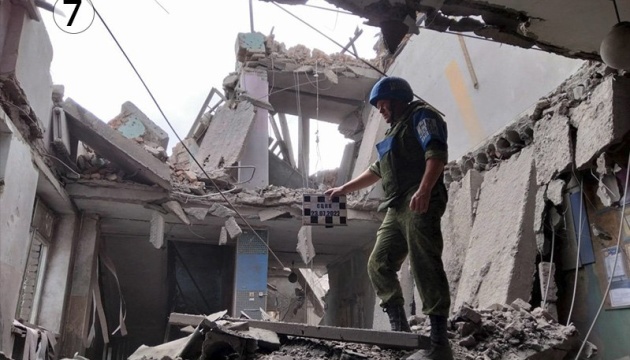 Ukraine's envoy to OSCE: We have enough evidence of pre-planned mass murder in Olenivka
There is now enough evidence to believe that the mass murder of Ukrainian prisoners of war, planned in advance by Russia, was carried out in the Olenivka prison.
According to an Ukrinform correspondent, Yevhenii Tsymbaliuk, Permanent Representative of Ukraine to the International Organizations in Vienna, said this at a special meeting of the OSCE Permanent Council.
"The evidence of what happened in Olenivka is enough to believe that it was a pre-planned mass murder of those who were under the protection of international law," he said.
The Ukrainian ambassador added that satellite images show that only one building was damaged in the prison, where Ukrainian POWs were placed just before the attack, and analysis of the photos shows there was a thermobaric explosion inside the building.
"The mass killing of Ukrainian prisoners of war in the penal colony in occupied Olenivka, as well as the released videos showing horrific cases of torture, physical abuse, inhumane treatment and deliberate killing of Ukrainian prisoners of war, clearly testify that Russia knows no bounds in its cruelty and barbarism," Tsymbaliuk said.