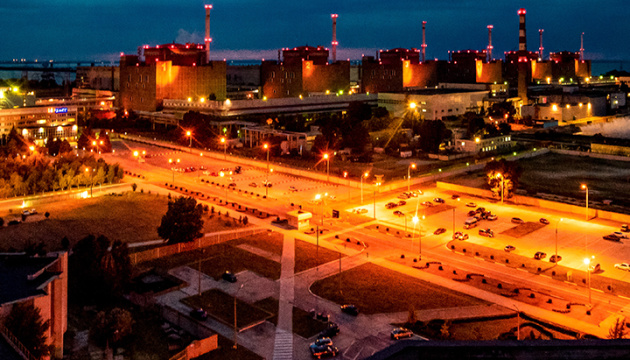 Zaporizhzhia NPP contains 1,200 t of nuclear fuel – regional administration
Zaporizhzhia Nuclear Power Plant (NPP), which Russian invaders are now threatening to blow up, contains 1,200 tonnes of nuclear fuel. If Russia decides to commit a terrorist attack, the nuclear disaster will affect the territories of both Russia and Ukraine.
The relevant statement was made by Zaporizhzhia Regional Military Administration Head Oleksandr Starukh on Telegram, an Ukrinform correspondent reports.
"If a nuclear incident occurs, not only southern Ukraine but also Crimea and Russia will be affected. A nuclear bomb contains nine kilograms of uranium or plutonium, and our plant has 1,200 tonnes. Contamination can be rather high but… it is 'Russian roulette'," Starukh noted.
In his words, the situation at Zaporizhzhia NPP has been dangerous and tense since March 2022, when Russian invaders first opened fire on power unit 3. But, now Russia's representatives directly announced they are ready to put Ukraine and the entire Europe at nuclear risk.
"Such escalations are inevitable, as Russia violates not only the rules of warfare and international treaties that do not allow for any hostilities involving heavy weapons within the territory of a nuclear power plant but simply breaks the logic of human existence. When Russian invaders were seizing Enerhodar, we did not have any heavy equipment there, because if something hits there, the war will make no sense for both us and the occupier. And, generally, Europe as a continent will face problems," Starukh stressed.
According to Starukh, the nuclear power plant is a fortified facility, but it is not protected against such terrorist attacks. In addition, spent nuclear fuel is kept at the plant, which may also pose a threat.
mk