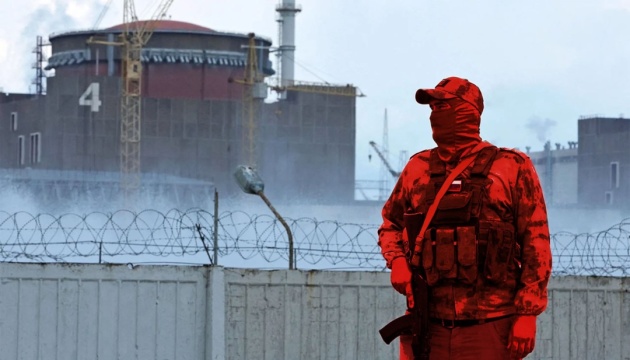 Russian forces declare their readiness to blow up mined Zaporizhzhia NPP – Energoatom
The Russian forces have declared they are ready to blow up mined Zaporizhzhia nuclear power plant.
The press service of Energoatom National Nuclear Energy Generating Company said this on Telegram, Ukrinform reports.
"The Russians do not hide their plans and are openly blackmailing the whole world, declaring that they have mined the Zaporizhzhia NPP and that they are ready to blow it up," the report reads.
According to Energoatom, the head of the radiation, chemical and biological defense troops of the Russian Federation, Major General Valeriy Vasiliev, who currently commands the ZNPP garrison, said that "there will be either Russian land or a scorched desert."
"As you know, we mined all the important facilities of the Zaporizhzhia nuclear power plant. We do not hide this from the enemy. We warned them. The enemy knows that the plant will be either Russian or no one's. We are ready for the consequences of taking this step. And you, soldiers-liberators, you must understand that we have no other way. And if there is the most severe order, we must fulfill it with honor," Vasiliev told his soldiers.
As Ukrinform reported, on July 6, Ukrainian intelligence confirmed information that the Russian army had mined power units of the Zaporizhzhia nuclear power plant.
On August 5 and 6, the Russian military shelled the site of the Zaporizhzhia NPP. The rockets hit close to the plant's dry storage facility.
iy