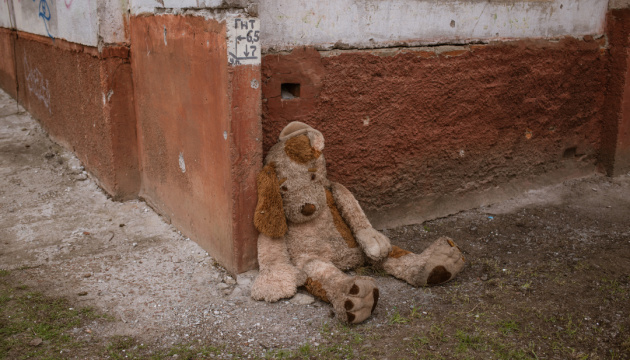 Russian aggression kills 361 children in Ukraine
Since the full-scale invasion began, the troops of the Russian Federation have killed 361 children and injured 702 children in Ukraine.
"As of the morning of August 6, 2022, more than 1,063 children were affected as a result of Russia's full-scale armed aggression. According to the official information of juvenile prosecutors, 361 children were killed and more than 702 children received injuries of varying degrees of severity," the Prosecutor General's Office posted on Telegram.
It is noted that these numbers are not final as efforts are ongoing to establish casualties in the areas of active hostilities, in temporarily occupied and liberated territories.
Most children were affected in Donetsk region – 371, Kharkiv region – 197, Kyiv region – 116, Chernihiv region – 68, Luhansk region – 61, Mykolaiv region – 58, Kherson region – 55, Zaporizhzhia region – 40.
In particular, on August 5, a 13-year-old boy was injured in the enemy strike on the city of Mykolaiv. On July 28, a minor boy was injured in the Russian shelling of the village of Chornobayivka, Kherson region.
In Kharkiv region, on March 22, a six-year-old boy received fatal injuries in the Russian attack on Izium, and a 12-year-old boy died of injuries received in the enemy strike on the village of Mali Prokhody on June 21.
The armed forces of the Russian Federation have already damaged 2,211 educational institutions by bombing and shelling, 230 of them were completely destroyed.
Photo credit: AA
ol