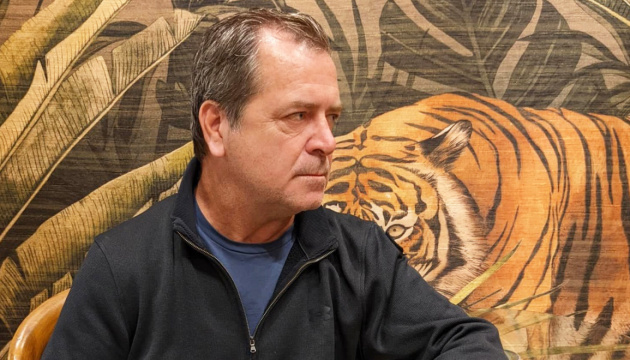 Advisor to Ukraine Army chief Rice says has no concerns Ukraine would violate any arms agreement
Ukraine's Armed Forces are solidly united with the desire to fight and destroy the Russian army, and they will not divert weapons delivered to them to some other place.
Dan Rice, a U.S. combat veteran and Special Advisor to Valeriy Zaluzhnyi, Commander-in-Chief of Ukraine's Armed Forces, said this in an interview with Ukrinform.
"In my experience with the Ukrainian Army over the past three months, we have found the Ukrainian military to be solidly united with the desire to fight and destroy the Russian army. I believe Ukraine is one of the greatest allies of the United States and have confidence that weapons delivered to the Ukrainian soldiers will not be diverted elsewhere and have no concerns that Ukrainian leadership would violate any agreement," he said.
Rice added that Washington has trust in the Ukrainian people, their political and military leadership, and in the brave Ukrainian soldiers.
"And that is why I am constantly writing and speaking publicly within the United States, recommending getting the right number of weapons (more) to Ukraine immediately to drive the Russians out of Ukraine and help the 'First Army of Peace' win back its territory, people, culture and peace," Rice said.
EU spokesperson Peter Stano earlier said that the European Union has no reason to doubt the Ukrainian government's obligations regarding the proper use and accounting of weapons that are delivered to Ukraine with the assistance of the EU to ensure its right to self-defense.
Earlier, a number of Western media outlets suggested that NATO and the EU were allegedly concerned about arms smuggling from Ukraine. Both organizations denied such allegations, which may be the result of the Kremlin's disinformation campaign against Ukraine and Western countries.