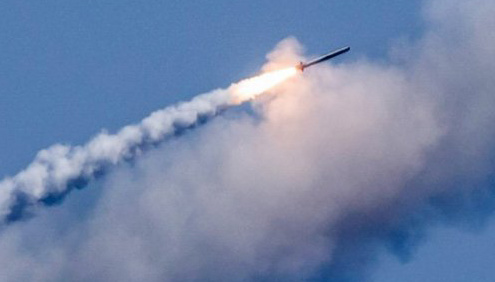 Russian missile reportedly strikes Lviv region bordering Poland
Lviv region officials say a missile may have hit Chervonohrad district after a blast was reported in the area amid an air-raid alert that went off earlier.
That's according to Maksym Kozytskyi, chief of the Lviv Regional Military Administration, Ukrinform reports.
"Tentative report: an explosion on the territory of Chervonohrad district as a result of a missile attack. Emergency services have rushed to the scene. An update will follow," the administration head wrote on Telegram.
As Ukrinform reported earlier, Ukrainian air defense forces shot down two enemy missiles over Vinnytsia region on Tuesday, August 2.
There are currently no cities in Ukraine that could be considered fully safe so people live in constant tension, Ukraine's First Lady Olena Zelenska said last month in an interview with Italy's Porta a Porta.
The First Lady warned against believing claims that it is quiet and safe in all Ukrainian cities, except those near the frontline, debunking them as "cynical Russian propaganda." In fact, the first lady added, Ukrainian adults and their children go to bed every day, not knowing whether they will wake up tomorrow because a Russian missile can hit them at any time, as happened the other day in Odesa, Mykolaiv, and Kyiv.