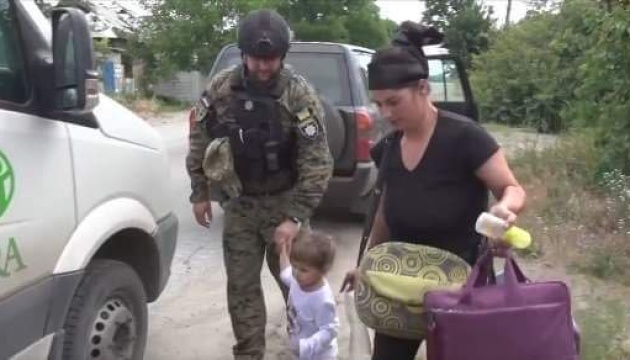 Zelensky calls on residents of Donbas to evacuate
President Volodymyr Zelensky has called on residents of Ukraine's Donbas region to evacuate.
He said this in his nightly video address, Ukrinform reports.
"Many people refuse to leave... But it really needs to be done. This decision will still have to be made. Anyway! Believe me. And the sooner it is done, the more people leave the Donetsk region now, the fewer people the Russian army will have time to kill," Zelensky said.
He said those who still remain in the combat zones in Donbas must be convinced of the need to leave.
"Please convince them that it is necessary to leave, especially if they are families with children. If you have the opportunity to help displaced people, do it," Zelensky said.
He recalled that the government had made a decision on mandatory evacuation from the Donetsk region. For this, there is also full support and assistance, including payments.
"We only need a decision from the people themselves, who have not yet made it for themselves. Go, we will help. We are not Russia. That is why every life is important for us," Zelensky said.
He noted that at this stage of the war, terror is Russia's main weapon. Ukraine's task is to isolate the terrorist state and protect as many people as possible from Russian attacks, he added.
On July 29, the Cabinet of Ministers set up a coordination headquarters to organize the evacuation of civilians from Donetsk region and appointed Iryna Vereshchuk as its head. The headquarters will also include representatives of ministries, law enforcement agencies, and regional administrations.