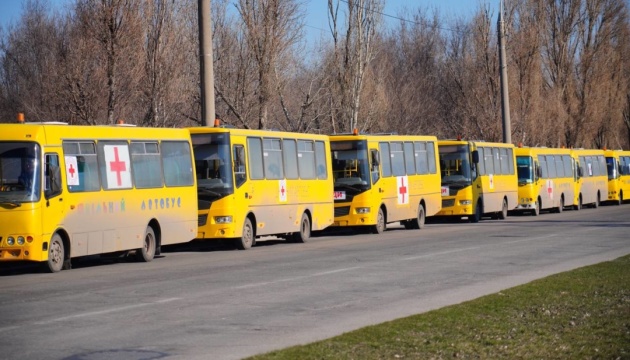 Ukraine to introduce mandatory evacuation from Donetsk region
The government of Ukraine will introduce mandatory evacuation of residents of unoccupied areas of Donetsk region before the start of the heating season.
Deputy Prime Minister - Minister for Reintegration of Temporarily Occupied Territories Iryna Vereshchuk stated on Ukrainian TV channels, an Ukrinform correspondent reports.
According to Vereshchuk, Pavlo Kyrylenko, the head of the Donetsk Regional Administration, asked the government to create an evacuation headquarters at the state level.
"Donetsk region is without gas supply, all the gas pipelines that could be repaired have been repaired, but, unfortunately, the enemy destroys again and again everything that would help to warm people in winter. In short, there will be no heat in Donetsk region in the winter period. According to Article 33 of the Code on civil protection of the population, the evacuation is obligatory. I believe that this is the duty of every adult family member," said Vereshchuk.
She reminded that there are currently 52,000 children in Donetsk region, and "they cannot be exposed to mortal danger in the winter period - without heat, without light, without the possibility of warming up."
As reported by Ukrinform, on July 29, the Cabinet of Ministers set up a Coordination Headquarters to organizer the evacuation of civilians from Donetsk region and appointed Iryna Vereshchuk as its head. The headquarters will also include representatives of ministries, law enforcement agencies, and regional administrations.
iy