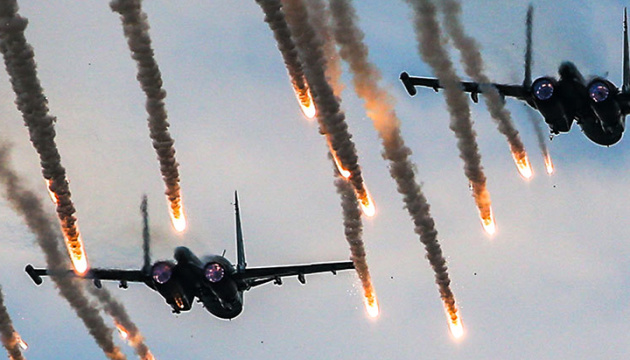 Russian aircraft fired 13 missiles at Zatoka
Russian aircraft early on Tuesday fired 13 missiles at the settlement of Zatoka in the Odesa region.
Yurii Ihnat, spokesman for the command of the Ukrainian Air Force, said this at a briefing at the Media Center Ukraine — Ukrinform.
"At first, Su-35 and Su-30 aircraft struck from the Black Sea. At half past five, three aircraft fired five Kh-59 missiles. Mostly the Odesa region, the Zatoka area," Ihnat said.
According to him, after that, at about 05:00, ten Su-22 and M-30 long-range bombers flew from their base in Shaykovka, north of Ukraine, to the Black Sea and fired eight Kh-22 missiles from there.
He also noted that the enemy is constantly trying to confuse Ukrainian air defense.
Earlier reports said that in the Odesa region, private buildings in coastal villages came under shelling and caught fire. Rescuers are working on the spot. According to preliminary information, there are no victims.