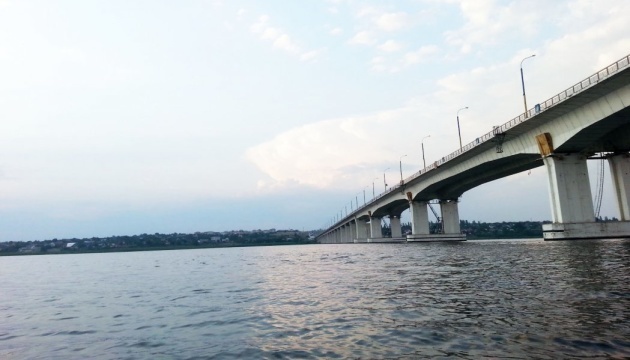 ISW: Ukraine's Armed Forces damage all three Russian-controlled bridges leading into Kherson city
Ukrainian strikes have damaged all three Russian-controlled bridges leading into Kherson city within the past week as of July 24.
This is stated in the report by the U.S. Institute for the Study of War.
On July 24, the Ukrainian forces struck the bridge over the dam at the Nova Kakhovka Hydroelectric Power Plant, damaging the road but still allowing passenger vehicles to cross the bridge. Russian sources claimed that Ukraine used HIMARS to strike the bridge and reported that repairs to the bridge are already underway
As noted, footage from July 23 shows passenger vehicles navigating around holes left on the Antonivskyi Bridge, suggesting that the damage to the free-standing Antonivskyi Bridge may be more complex to repair than the Nova Kakhovka Bridge.
According to ISW data, Ukrainian partisans blew up a Russian-controlled railway near Novobohdanivka, Zaporizhzhia region, 30 km north of Melitopol, overnight on July 23-24. Geolocated images of the aftermath show splits in a rail juncture in Novobohdanivka that cuts off Vasylivka and Tokmak, Zaporizhzhia region from the main rail line to Melitopol.
"Ukrainian officials reported that Russian forces use the rail line to transport equipment and personnel from Melitopol towards Vasylivka and Tokmak," the report reads.
On the morning of July 20, the occupiers announced that the Armed Forces of Ukraine had struck again the Antonivskyi Bridge near Kherson. Traffic at the crossing was suspended. According to collaborators, the Armed Forces of Ukraine fired 12 missiles, 11 of which hit the bridge. The bridge is almost completely destroyed.
On July 24, it became known that the occupiers were trying to quickly repair bridges of crucial importance to them, damaged by the Armed Forces of Ukraine in Kherson region.
ol