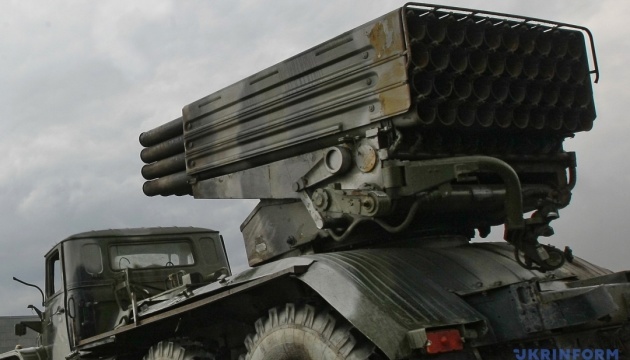 Ukrainian kamikaze drone hits Russian positions near Zaporizhia NPP
The Ukrainian military has struck the positions of Russian invaders near the Zaporizhia Nuclear Power Plant, killing three soldiers and injuring 12.
The Main Intelligence Directorate of the Ministry of Defense of Ukraine said this in a Telegram post, Ukrinform reports.
"A kamikaze drone was used for an attack on a tent city and enemy equipment, in particular, on a car with anti-aircraft guns and a BM-21 Grad. According to available data, three Rashists were killed in the attack and 12 were injured," the report said.
According to intelligence, the tent city was destroyed by a fire that the invaders could not put out for a long time.
The Zaporizhia NPP has been under Russian control since March 4. There are about 500 Russian soldiers and a large amount of military equipment at the plant.