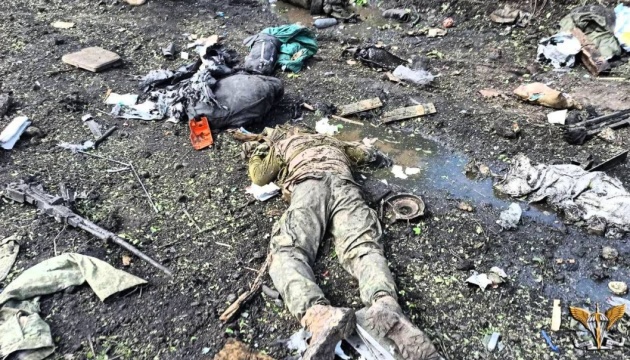 Ukrainian defenders eliminate group of Wagner PMC
The Armed Forces of Ukraine completely eliminated a group of Russian mercenaries from the Wagner private military company.
"Once again, while steadily and courageously holding positions on one of the frontiers of the front line, thanks to coordination and skillfulness, the personnel of our brigade completely eliminated a group of Wagner PMC... Once again, we remind the enemy that only death awaits uninvited guests here, and the romance of easy earnings will forever turn into fertilizer for the Ukrainian soil," the 58th Separate Motorized Infantry Brigade named after Hetman Ivan Vyhovsky posted on Facebook.
According to the British intelligence data, Russia uses Wagner PMC to reinforce its frontline forces and compensate for personnel shortages and losses. The Wagner PMC members almost certainly played a central role in the last battles in Popasna and Lysychansk.
However, the mercenaries suffered heavy losses in battles with Ukrainian defenders in the east of Ukraine. As it lowers its recruitment standards, hires convicts, and shortens training, Wagner PMC will lose its leading role in the war.
ol