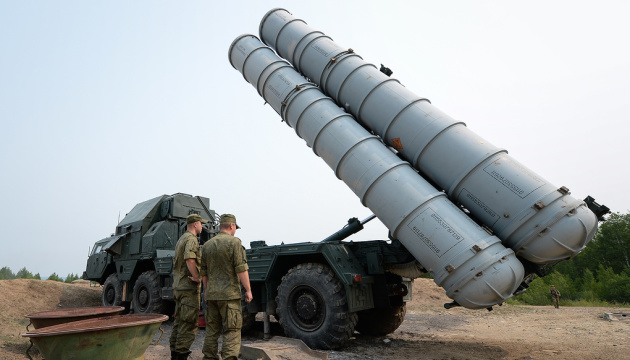 Mykolaiv struck by 10 Russian missiles overnight Sunday
The southern Ukrainian City of Mykolaiv was subjected to a massive missile strike in the early hours of Sunday as 10 missiles, presumably launched by an S-300 (NATO reporting name SA-10 Grumble) system, hit various parts of town.
That's according to the chief of the Joint Coordination Press Center of South Defense Forces, Natalia Humeniuk, who spoke at the national telethon, Ukrinform reports.
"Indeed, a really massive attack. Most likely, it was the S-300, again, which is a powerful weapon of destruction inflicting maximum damage... There's destruction, fires were reported. The blaze has already been contained, while emergency response teams are continuing their work. The damage is yet to be assessed, but no civilian casualties have been reported so far. We keep gathering and verifying information. Industrial infrastructure has been hit in multiple districts across the city. That is, a big volley of 10 missiles struck the city," Humeniuk said.
As reported by Ukrinform, on July 17, approximately at 03:05, Mykolaiv again came under massive missile fire.