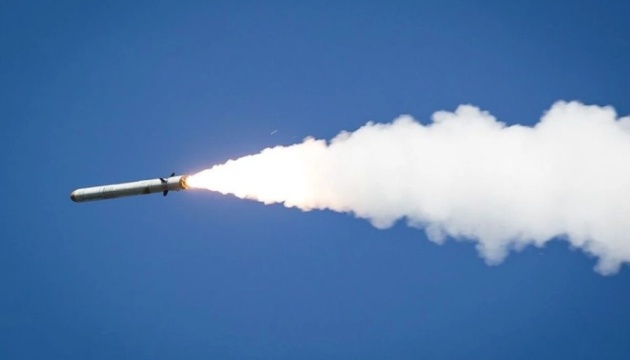 Ukraine's air defense forces shoot down four out of six missiles launched from Caspian Sea
Ukraine's air defense forces shot down four out of six Russian missiles launched from the Caspian Sea area.
The Air Force Command of Ukraine's Armed Forces said in a Facebook post, Ukrinform reports.
At around 15:20 on July 16, the Russian military used Tu-95MS strategic bombers to launch a missile attack on Ukraine from the Caspian Sea region. Six missiles of the Kh-101 (Kh-555)-type were launched.
"Around 16:30, four missiles were shot down by air defense units of the Air Command East in Zaporizhzhia and Dnipropetrovsk region," the report reads.
It is noted that the rest of the rockets hit an agricultural enterprise in Cherkasy region. Data on damage and victims are being clarified.