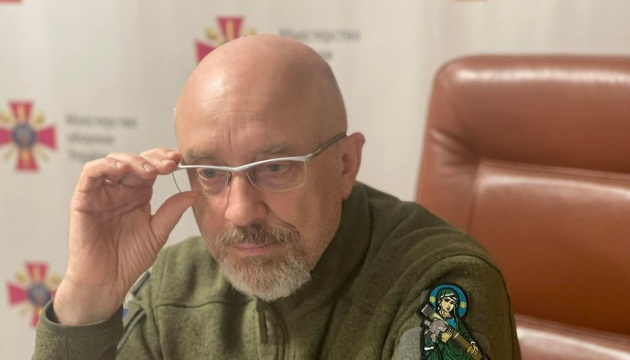 Minister Reznikov: We have no reason to smuggle arms – Ukraine needs to survive
Ukrainian Defense Minister Oleksii Reznikov has refuted the possibility of smuggling the weapons provided by Western partners, as Ukraine needs such weapons to fight back against the Russian armed aggression.
The relevant statement was made by Ukrainian Defense Minister Oleksii Reznikov in an interview with Financial Times, an Ukrinform correspondent reports.
"We need to survive. We have no reason to smuggle arms out of Ukraine," Reznikov said.
In his words, some of Ukraine's allies sent military representatives to the country to observe the flow of their donated weapons, and Reznikov invited others to follow suit.
According to Reznikov, Ukraine is using NATO software, acquired in 2019, to monitor the destination and use of weapons provided by the west, which Nato allies can access. But, it has a limited number of licenses and trained users, which Ukraine is now trying to increase.
"We need to move forward quickly. We understand that," Reznikov noted.
The system, currently only administered centrally, would be extended to brigade level and possibly to battalions, Reznikov added. Ukraine is also developing two other tracking systems to work in parallel with the NATO software.
Reznikov stressed there was no chance of heavy weapons systems, such as 155mm howitzers or US-supplied rocket systems, being stolen. They all had GPS trackers, and western military satellites could also keep tabs on large equipment.
mk