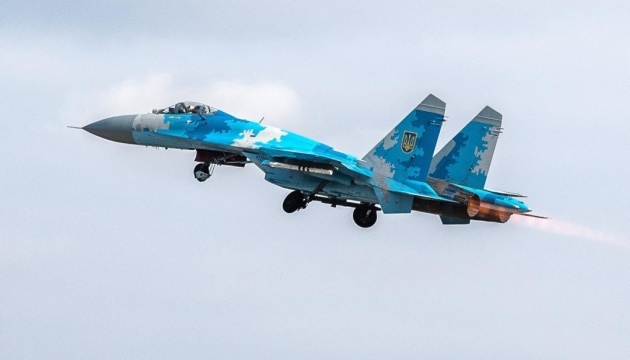 Ukrainian aircraft launch 1,700 strikes on Russian positions since Feb 24
Ukrainian aircraft have already carried out 1,700 airstrikes against the positions of Russian occupiers since Russia started an all-out invasion of Ukraine in late February.
The Ukrainian Air Force Command said this in a Telegram post, Ukrinform reports.
"In total, since the beginning of the all-out invasion by Russia, the attack aircraft of the Air Force have carried out 1,700 group airstrikes against the positions, warehouses, equipment and manpower of the Russian occupying forces," the command said.
In the past day alone, Ukrainian military aircraft destroyed an ammunition depot of an enemy group of troops on the Southern Buh axis and concentrations of weapons and military equipment in the Izium and Donetsk directions. Up to 30 pieces of equipment were destroyed, the report said.