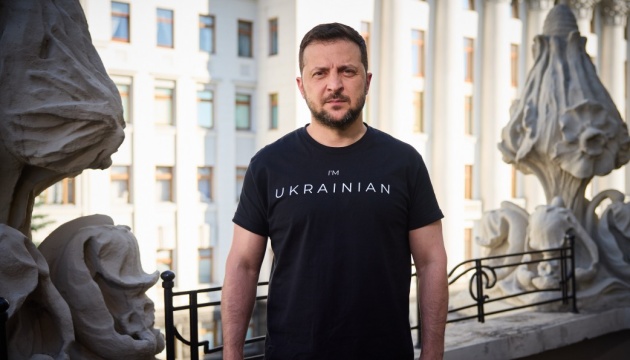 Zelensky: Everyone, who gives orders to shell Ukrainian cities and executes them, will be found
A missile strike was launched on the town of Chasiv Yar. Everyone, who gives such orders and executes them, will definitely be found and held accountable.
"It was a missile strike. And everyone who gives orders for such strikes, everyone who carries them out targeting our ordinary cities, residential areas, kills absolutely deliberately. After such strikes, the killers will not be able to say they did not know something or did not understand something... All those who carried out this shelling, other missile strikes, all those who hit our cities with rocket artillery, as is the case with the Kharkiv region, Zaporizhzhia, Kryvyi Rih, Siversk and Vuhledar in the Donetsk region - they will all be found," President of Ukraine Volodymyr Zelensky said in his evening address.
The President noted that Nazi criminals were found and brought to justice even when they are 90 or 100 years old.
"Of course, we don't want to wait that long. But I give this example to show that punishment is inevitable for every Russian murderer. Absolutely everyone. Just as for the Nazis. And they should not expect that their state will protect them. Russia will be the first to abandon them when political circumstances change," Zelensky stressed.
He underscored that Ukrainian law enforcement officers had been doing everything necessary to record the crimes of the occupiers and to collect evidence since the beginning of this invasion. "Our partners from many countries are involved in this work," Zelensky said.
As reported, on the evening of July 9, Russian invaders struck a 5-story residential building in the town of Chasiv Yar. Two entrances to the house were completely destroyed. As of 18:00 on Sunday, 15 dead bodies were found at the scene, six people were rescued from the rubble.
Kyrylo Tymoshenko, the Deputy Head of the President's Office, informed that 23 people may be under the ruins of the house.
The State Emergency Service of Ukraine informed that the Russian troops had struck the town of Chasiv Yar, Donetsk region, by Iskander missiles, firing at least four of them.
ol