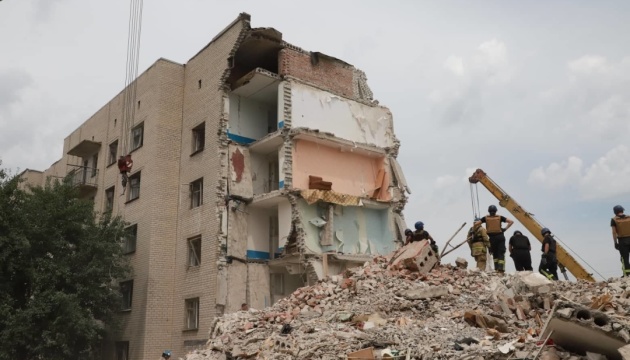 State Emergency Service: Invaders struck Chasiv Yar by Iskander missiles
Yesterday, the Russian troops struck the town of Chasiv Yar, Donetsk region, by Iskander missiles, firing at least four of them.
Colonel Vyacheslav Boytsov, first deputy head of the Main Directorate of the State Emergency Service in Donetsk region, told Ukrinform.
"Yesterday, at approximately 21:17, Chasiv Yar came under fire. About four missiles were fired. According to preliminary assessments of experts, those were Iskander missiles. One of the houses hit by the Russian occupiers is a dormitory where civilians were sheltering. There are no military facilities nearby," he emphasized.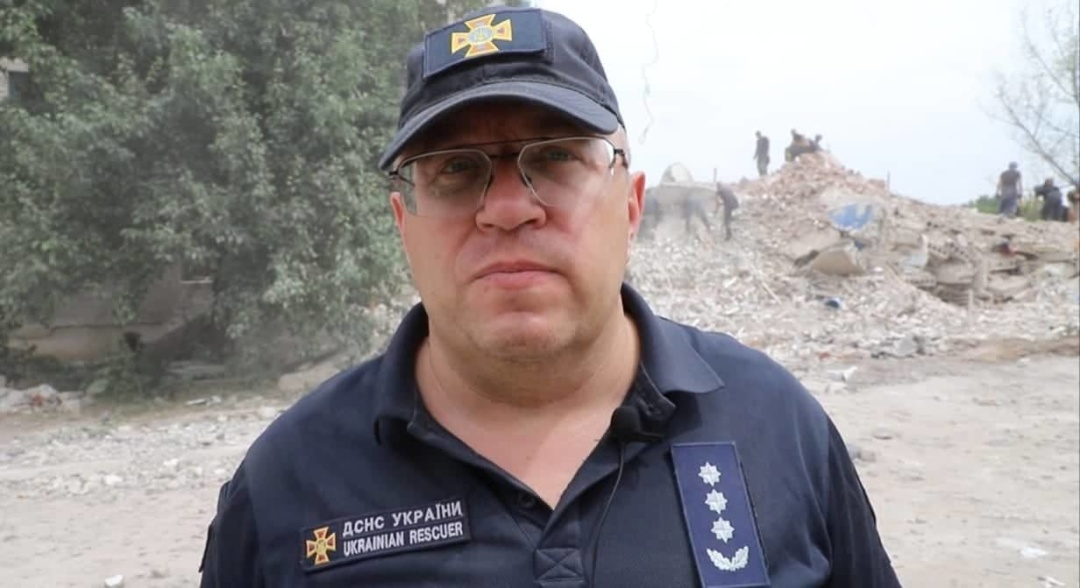 According to Boytsov, about 60 people are involved in the rescue operation. The number of people who may be trapped under the rubble is currently unknown.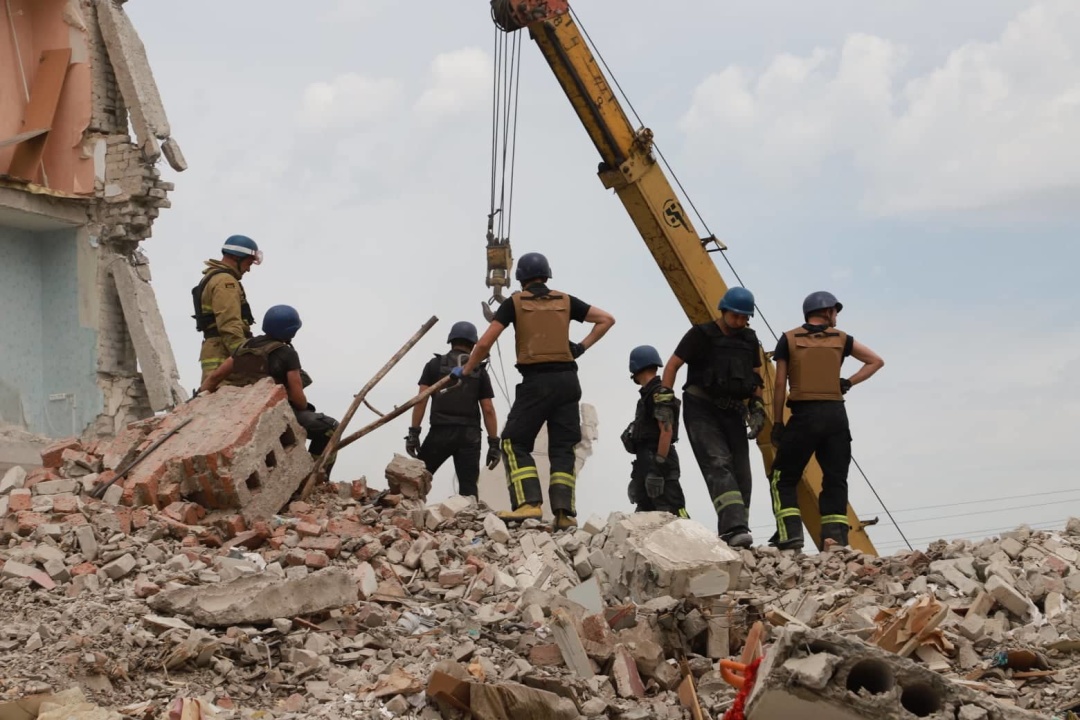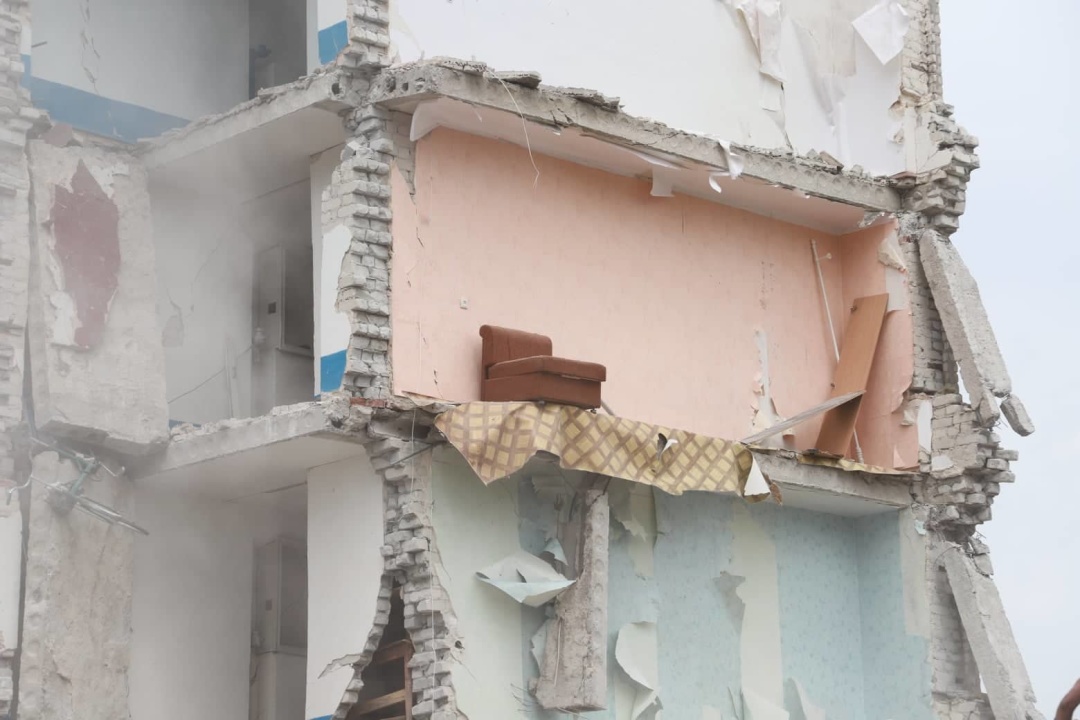 Oksana Anodina, civilian-military cooperation officer of the Armed Forces of Ukraine, also said that four Iskander missiles had been fired at Chasiv Yar with two of them hitting the house.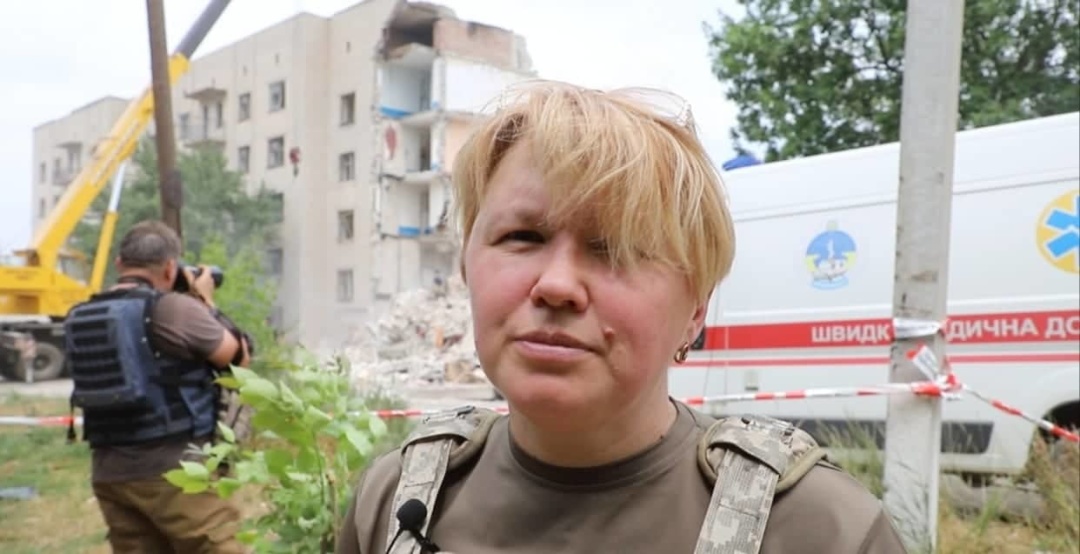 "The search and rescue works are ongoing. There is information that a mother with a nine-year-old child is among the other victims trapped under the rubble. There is no accurate information about their condition, the condition and the number of other people who may be under the rubble," said Anodina, adding that the rescuers work in difficult and dangerous conditions.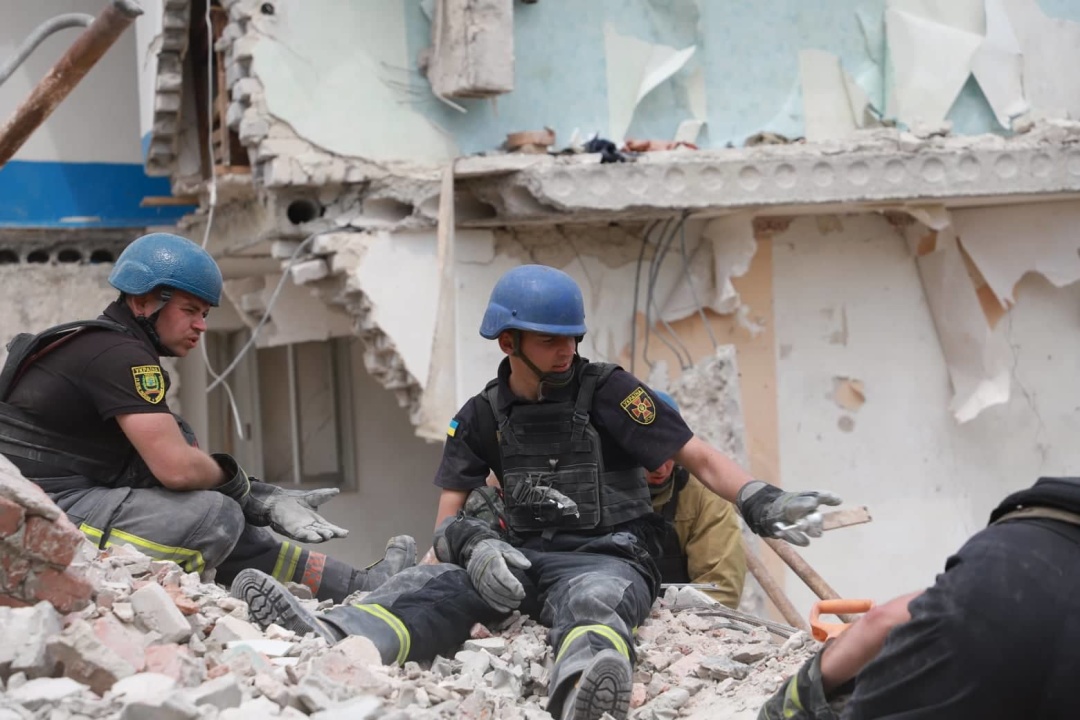 As reported, on the evening of July 9, Russian invaders struck a 5-story residential building in the town of Chasiv Yar. Two entrances to the house were completely destroyed. As of 18:00 on Sunday, 15 dead bodies were found at the scene, six people were rescued from the rubble.
Kyrylo Tymoshenko, the Deputy Head of the President's Office, informed that 23 people may be under the ruins of the house.
Photo: Volodymyr Patola
ol