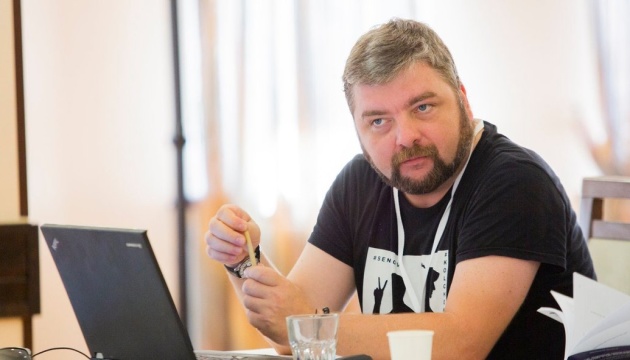 Hromadske Radio founder captured by Russians
Maksym Butkevych, human rights defender, journalist, and co-founder and member of the NGO "Hromadske Radio" is held captive by Russians.
As Hromadske Radio reports, when the full-scale war started, Butkevych suspended his assistance to refugees, journalistic, humanitarian, educational, and human rights protection activities and joined the Armed Forces of Ukraine.
Russian propagandists released a video showing Butkevych. They write that the military, including Maksym Butkevych, were captured near Hirske, Luhansk region. On June 24, Russian invaders occupied Hirske community of Luhansk region.
Since the spring of 2014, Maksym Butkevych has been helping displaced persons, protecting refugees, and combating discrimination. In general, he has been a human rights activist for the past 20 years.
Maksym Butkevych joined the Hromadske Radio team in the autumn of 2013. During the Maidan protests, he was a volunteer reporter and host of Hromadske Radio programs. He is an active member of the NGO " Hromadske Radio".
Photo credit: Facebook
ol