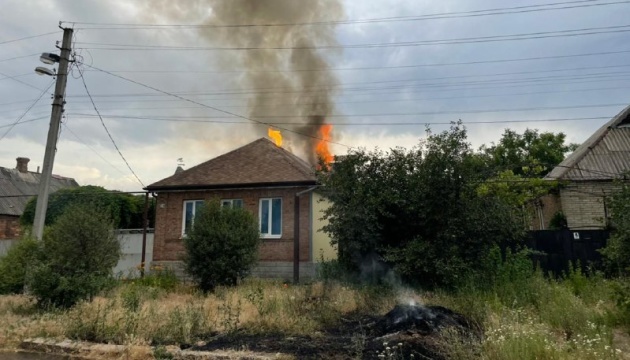 Russian military shelling Bakhmut district. Casualties reported
Casualties have been reported as Russian invaders shell Bakhmut district, Donetsk region.
As Pavlo Kyrylenko, Head of the Donetsk Regional Military Administration, posted on Telegram, Bakhmut district is currently the hottest spot in the region.
In New York, a shop and a house were damaged by a rocket attack. Nobody was injured.
Soledar was shelled twice today: at night and in the evening. As a result of the night shelling, a cultural center and an administrative building burned down. A five-story building was damaged as a result of the evening shelling. Three town residents have been injured today.
In Siversk, a private sector came under fire. One house was destroyed, many were damaged. One high-rise building was also damaged. It is known for certain that two people were killed in the town today.
The Russians shelled Vuhledar with artillery, injuring one person. One more person was injured in Lastochkyne of Ocheretyne community.
In addition, the community in the relative rear come under fire. Cherkaske community came under Grad MLRS fire. No casualties were reported. In the Illinivka community, artillery shelling set fire to a wheat field.
As reported, on the evening of July 9, Russian invaders struck a five-story apartment block in the town of Chasiv Yar, Donetsk region, by Uragan missiles. Two entrances of the house were completely destroyed. During emergency rescue operations, the bodies of 15 dead people were found, and six people were rescued from rubble.
ol