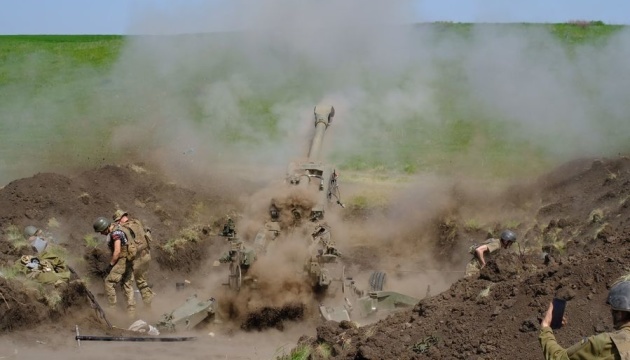 Ukrainian gunners show destruction of column of Russian tanks
Ukrainian gunners from the 24th Mechanized Brigade named after King Danylo have showed how they destroyed a column of tanks and IFVs of the Russian invaders.
The brigade published a respective video on Facebook, Ukrinform reports.
"The video shows one and a half dozen Russian tanks and IFVs in the Luhansk region being hit by our artillery. This column was first stopped and later destroyed," the report said.
The brigade added that all invaders would meet a worthy response.