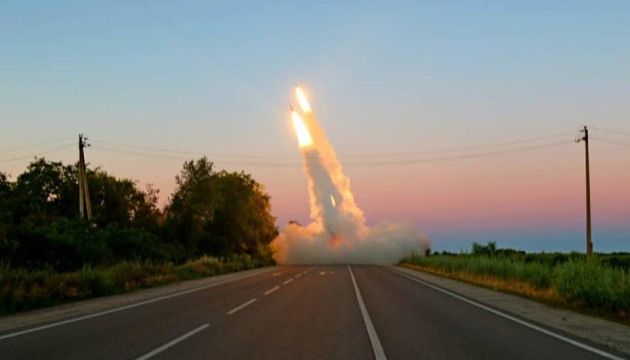 Ukraine needs dozens more HIMARS to change course of war - Danilov
Russia's military arsenal is running low, which means that Russian invaders can now advance in only one direction.
This was stated in a comment to The Wall Street Journal by Secretary of Ukraine's National Security and Defense Council Oleksiy Danilov.
Danilov said that Russia's own arsenal is showing signs of running low four months after launching its invasion, noting that it no longer has the strength to launch attacks on more than one front.
According to Danilov, nine mobile HIMARS and similar rocket-launch systems provided by the U.S. and its allies are now operating inside Ukraine with deadly effect. The Russians "are defenseless against them," he said. "They are very worried," Danilov said, adding the high mobility rocket systems enabled Ukraine to strike precisely at Russian targets beyond the front lines that were previously beyond the reach of Ukrainian guns.
At the same time, Danilov said Ukraine would need dozens more HIMARS launchers to shift the fighting in eastern Ukraine. For now, according to him, Ukraine must fight a defensive war.
As reported, on July 6, the General Staff denied false reports spread by Russian propaganda about the alleged destruction of American HIMARS systems handed over to Ukraine's Armed Forces.
iy