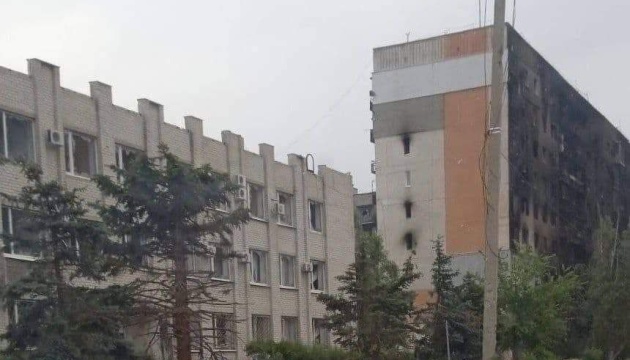 Men in Sievierodonetsk and Lysychansk tricked into joining Russian army
In the eastern Ukrainian cities of Sievierodonetsk and Lysychansk, temporarily captured by Russian forces, local residents are tricked into joining the ranks of the Russian army.
The press service of the Luhansk Regional Military Administration said this in a Telegram post, Ukrinform reports.
"The Russians have already marked the capture of our region and equated it to the victory in the Second World War, but they still have not reached the border of the region. They hold rotations, involving locals. How does this happen? A man is invited to work, for example, at a water company. In a few days, instead of getting the first money, he gets a summons. He is summoned by his 'new homeland'," the report said.
According to the regional military administration, the enemy is attempting to overcome the resistance of Ukrainian fighters at the expense of residents of Sievierodonetsk and Lysychansk, in order to complete at least some task.
Russian forces are not able to fight on equal terms or use a fivefold advantage. When they have tenfold advantage and are allowed to raze cities to the ground, they can achieve some success.
However, the Russians have been unable to capture the Lysychansk-Bakhmut road for the third month already. They control only areas from which the Ukrainian army withdrew to new defensive positions. As long as Lysychansk was held, the enemy did not control a single meter of this road, the report said.
According to Serhii Haidai, head of the regional military administration, the region is not under the full control of the Russian Federation, as fighting continues on its outskirts.