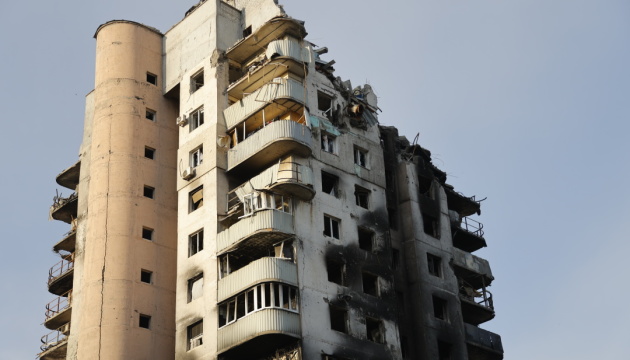 Mariupol reconstruction will cost more than $14B, take up to 10 years – city council
The reconstruction of Mariupol, destroyed by the Russian aggressor, will cost more than 14 billion dollars and will take from seven to ten years.
"The reconstruction of Mariupol will cost more than 14 billion dollars. The complete restoration of the city will take from seven to ten years," the Mariupol City Council posted on Telegram with reference to city mayor Vadym Boychenko.
According to the mayor, 1,356 apartment blocks have been destroyed or damaged in the city due to the war, and 40% of private houses have been bombed. Most of them cannot be reconstructed. Therefore, it is planned to construct new objects.
"Experts preliminarily estimate the cost of infrastructure restoration at more than 14 billion dollars for 220,000 people to live there. The final figure will be named after the evaluation of the destroyed houses after the de-occupation. The European Investment Bank and large Ukrainian business have already declared their readiness to assist in reconstruction," Boychenko noted.
The cooperation with various experts from the cities that were destroyed during World War II – Gdańsk, Warsaw, Dresden, Rotterdam – is already ongoing, the official added.
"We study their reconstruction experience. We hope that there will be a separate chapter for Mariupol in the Marshall Plan for the whole country. I thank President of Ukraine Volodymyr Zelensky, President of the European Commission Ursula von der Leyen, and the EIB for their constant attention to our city. I believe that together we will restore Mariupol and make it even better," the city mayor underscored.
Mariupol experiences one of the biggest humanitarian catastrophes caused by Russia's aggression. The city was almost completely destroyed by enemy shelling.
Currently, Mariupol has no normal power, water and gas supplies. Since the beginning of the Russian invasion, up to 22,000 civilians have died in the city. More than 50,000 people have been deported to Russia and the temporarily occupied territories of the Donetsk region.
Today, more than 100,000 people stay in the blocked city. Mariupol is on brink of environmental disaster and outbreak of infectious diseases.
ol