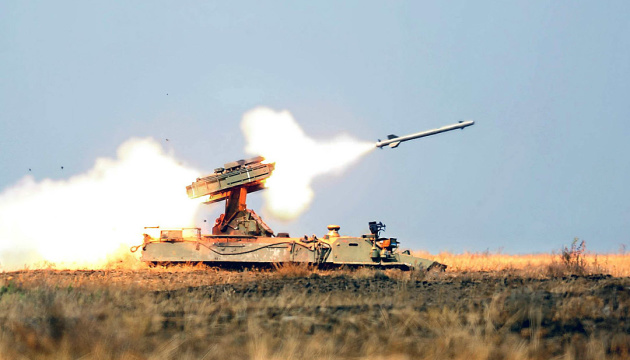 Ukraine forces down nine Russian missiles, two ammo depots, invaders' strongholds
On July 5, the air defense units of the Ukrainian Air Force destroyed nine Russian cruise missiles, while the strike aircraft destroyed two ammunition depots two platoon strongholds, and more military equipment.
The Air Force press service reported this on Facebook, as seen by Ukrinform.
In particular, at 4 a.m. local time, Air Command East in Dnipropetrovsk region destroyed six of the seven Kalibr sea-based cruise missiles that Russia had launched from the Black Sea.
Around 20:00, Air Command West shot down three more enemy cruise missiles. The missiles were destroyed by an anti-aircraft missile unit, a MANPAD operator, and a fighter jet pilot.
Also, the Ukrainian strike aircraft continues to engage the enemy in several strategic directions, hitting the occupiers' positions. In particular, bombers and fighter jets destroyed two field ammunition depots, two platoon strongholds, and up to 20 units of equipment.
As the agency previously reported, there are currently three Kalibr sea-based cruise missile carriers with a possible total salvo of up to 20 missiles deployed in the Black Sea.