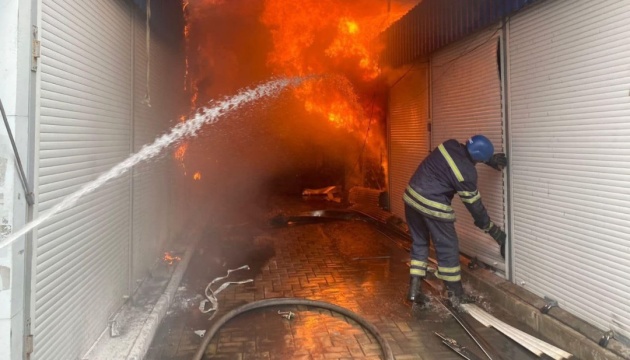 One killed, seven injured by Russia's shelling of Sloviansk, central market on fire
One person has been killed and seven others injured by today's massive shelling by the Russian invaders of the city of Sloviansk.
The Sloviansk city civil-military administration said this in a Telegram post, referring to Vadym Liakh, head of the civil-military administration, Ukrinform reports.
"According to preliminary data, today's massive shelling of the city killed one person and injured seven others. [...] Due to the strikes, the central market caught fire. The central district of the city, the Varshava, Pivnichnyi and Slovkurort neighborhoods were also affected. The extent of the damage is being determined," the statement reads.
Russian troops launched a massive attack on Sloviansk on July 3, killing six people and injuring 15 more. Up to 15 fires broke out in the city.
Some 144 civilians were evacuated from the city on July 5, including 20 children.
Russian troops have been constantly shelling the Donetsk region, killing and injuring citizens, destroying the civilian infrastructure of populated areas in the region.