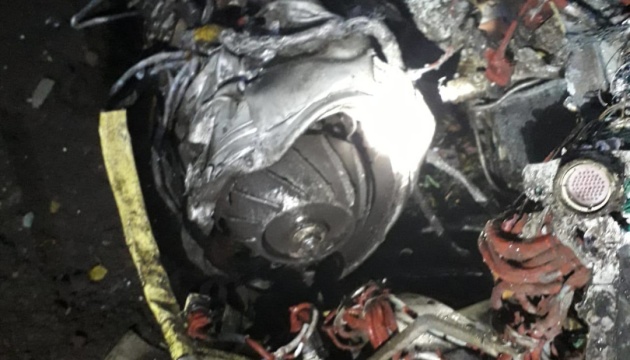 Russian missiles launched at Dnipropetrovsk region Tuesday morning
Six Russian missiles were downed over Dnipropetrovsk region this morning, while one hit a target.
That's according to the head of the Dnipropetrovsk Regional Military Administration, Valentyn Reznichenko, who broke the news on Telegram, Ukrinform reports.
"This morning's missile attack on the region: Our 'neighbor' launched seven 'friendly' missiles at us! Six of them were shot down by our military – over the City of Dnipro and the Synelnyky district," the post reads.
In Dnipro, debris from a downed missiled caused a fire, put out by firefighters. No one was hurt.
In the town of Pokrov, there was an "arrival" in a residential neighborhood. Several households were destroyed and windows were shattered in some other homes. The explosion also caused a fire.
As Ukrinform reported, explosions were heard in Kharkiv overnight Tuesday.
Emergency response teams and police forcs have scrambled to the scene. According to Reznichenko, no casualties were reported initially.
Photo: Valentyn Reznichenko, Telegram