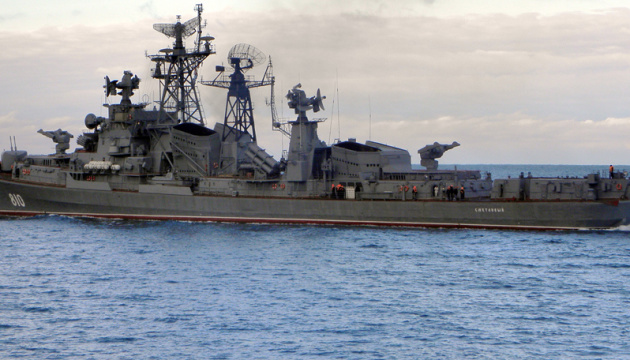 Russia keeps six missile carriers combat-ready in Black Sea
Currently, Russia has deployed in the Black Sea three warships and two submarines, carrying a total of more than 30 Kalibr missiles.
This was announced on Facebook by Operational Command South, Ukrinform reports.
"In the northwestern part of the Black Sea, there are currently three surface and two underwater Kalibr carriers ready to launch more than 30 missiles," the statement says.
As reported by Ukrinform, Russia has further strengthened its naval group in the Black Sea with another submarine.