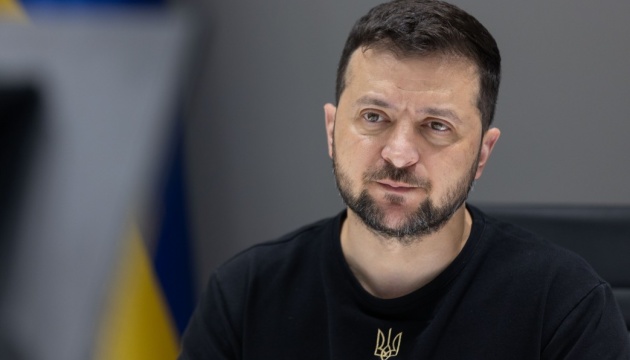 Russia ruined about 80,000 objects in Ukraine, millions of human lives – Zelensky
The Russian military have ruined about 80,000 objects in Ukraine since the Russian invasion started, including over 2.1 thousand educational institutions and about 800 health facilities.
The relevant statement was made by Ukrainian President Volodymyr Zelensky during his speech at the Ukraine Recovery Conference, which had opened in the Swiss city of Lugano, an Ukrinform correspondent reports.
"Russia's aggression is still underway, and about 80,000 objects have already been ruined, which is dozens of millions of square meters in area. Looking at such losses, we must see not simply the walls broken, the church destroyed, the halls or rooms burnt down, but millions of human lives that will never be the same as they were before," Zelensky noted.
In his words, over four months since the full-scale war started, Russia has destroyed 2,103 educational institutions in Ukraine.
"This is the deliberate destruction of educational space, the space in which children get socialized and people learn to be people," Zelensky said.
According to the President of Ukraine, Russia has also destroyed 799 medical infrastructure facilities in Ukraine since February 24, 2022. In his opinion, striking hospitals and maternity homes is Russia's demonstration that "it is allegedly able to destroy the very possibility of civilization for Ukraine, the basic humanity that exists in every normal country".
"All of this is Russia's deliberate tactics: these are not simply strikes but a stake in ideological confrontation. The terrorist state hopes such destructions will allegedly prove the inability of democratic systems and the European choice of our nation to give people not only normal but life in general," Zelensky stressed.
Zelensky also mentioned the systemic destruction of residential areas in Ukrainian settlements by Russian troops and Russia's continuous missile terror against civilians.
mk