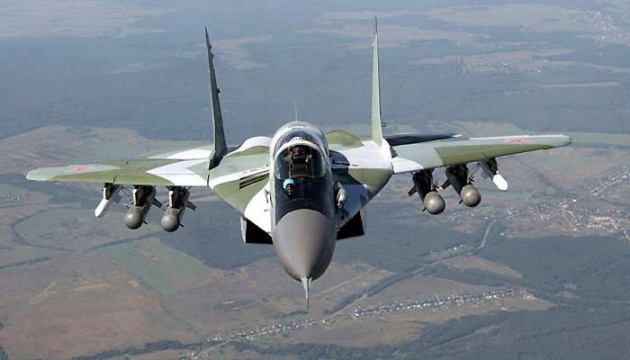 Slovakia planning to send MiG-29 fighter jets and tanks to Ukraine
Slovakia is planning to send MiG-29 fighter aircraft and tanks to Ukraine, whereas the Czech Republic will provide assistance to Slovakia in patrolling its territory until it receives U.S.-made F-16s instead of the aircraft transferred to Ukraine.
The Prime Ministers of Slovakia and the Czech Republic, Eduard Heger and Petr Fiala, said this live on the Czech Republic's CT24 channel on Sunday, Ukrinform reports.
Heger said that Bratislava will transfer its MiG-29s to Ukraine and also mentioned the possibility of sending tanks to Ukraine.
"But I don't want to go into details, because Ukraine also asked us not to detail information about this equipment," Heger said.
He recalled that Bratislava in June asked Prague to protect the country's airspace until it receives F-16 fighter jets, the delivery of which is being delayed. Heger noted that the Czech Republic will need military support from its Czech counterparts throughout the year.
Fiala, in turn, emphasized that his country will provide such assistance to its Slovak neighbors, and Czech planes will patrol Slovakia's airspace from September.
"We will help Slovakia until it has new planes at its disposal. And we expect that someone will also help us if we have problems," Fiala said.
He stressed that the West should provide weapons to Ukraine so that it can fight for its independence and European security.
"They are also fighting for us," Fiala said.
If necessary, the Czech Republic is ready to participate in the training of Ukrainian soldiers, he added.