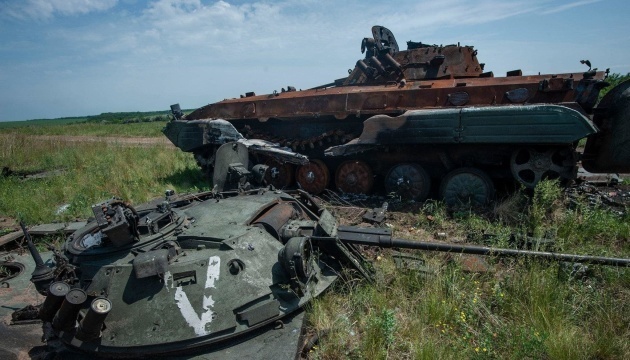 Another Russian tank destroyed in Kherson region with Stugna ATGM
In the Kherson direction, Ukrainian marines destroyed yet another Russian tank using a Ukrainian-made Stugna-P anti-tank guided missile complex.
That's according to the Ministry of Defense of Ukraine, Ukrinform reports with reference to the relevant video piece posted by the ministry's press service.
Anti-tank gunners with the Marine Infantry Brigade have destroyed another Russian tank in Kherson direction with the help of the Stugna-P ATGM. And while you are reading this text, our glorious Marines are reconnoitering a new enemy target, which they are ready to send after this one that they hit," reads the report.
The Ministry of Defense emphasized: "This will be the fate of every Russian invader who commits crimes in Ukraine! Russian evil will not go unpunished."
As reported earlier, as of July 2, Russian military death toll in Ukraine stood at about 35,870. The enemy lost 1,582 main battle tanks, 217 warplanes, 186 helicopters, and other equipment.