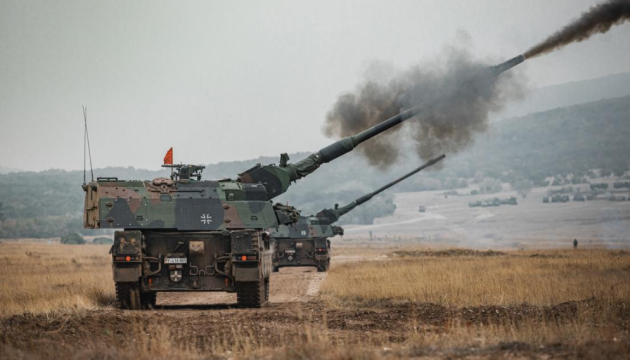 Panzerhaubitze 2000 already used against Russian invaders in eastern Ukraine
The Ukrainian Armed Forces have received Germany's Panzerhaubitze 2000 self-propelled howitzers and are already employing them to strike Russian positions in the east of the country.
According to Ukrinform, the Ukrainian Defense Ministry said this in a Facebook post and published a respective video.
"A 155mm self-propelled gun Panzerhaubitze 2000 has already 'worked' against Russian invaders on the eastern borders. Rapid fire. Precision. Effective use of ammunition. Minimum time for hitting a target and leaving a combat position. The PzH 2000 is a German combat vehicle weighing over 55 tonnes and already 'registered' with the Ukrainian Armed Forces," the report reads.
From February 24 to July 2, Ukrainian defenders eliminated about 35,870 Russian soldiers and destroyed 1,582 tanks, 217 warplanes, 186 helicopters and other enemy equipment.