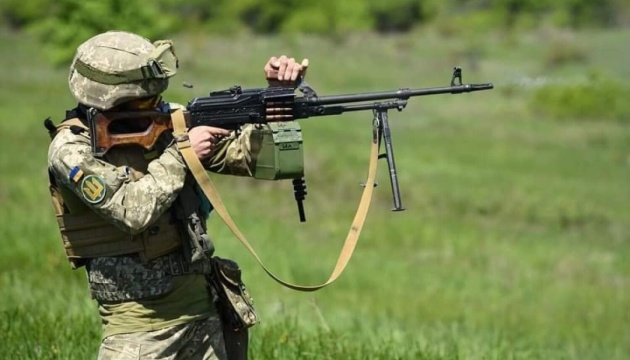 Ukraine Army holding Barvinkove, not allowing enemy to advance in Izium area
The Ukrainian Armed Forces are holding Barvinkove in the Kharkiv region and not letting the enemy advance in the Izium area, with Russian forces suffering significant losses in military personnel and equipment there.
Oleh Syniehubov, head of the Kharkiv Regional Military Administration, said this in an interview with the RBC-Ukraine news outlet, Ukrinform reports.
"We have successes [in the Izium direction], but not all of us can voice them so as not to disrupt operations. Among the successes of our Armed Forces is the fact that we are holding Barvinkove. Fighting is taking place on the outskirts of this city. The fact that we do not let the enemy through is already a very significant result, because such deterrence costs them very dearly. The aggressor suffers very significant losses there in terms of manpower, equipment, and aviation," Syniehubov said.
He said that the military equipment is being supplied through the captured Kupiansk district to the Izium direction and also to the Luhansk and Donetsk directions.
"Some hostilities and special military operations are going on there, but I cannot talk about them now. However, there is a constant struggle to disrupt the enemy's logistics," Syniehubov said.
He added that in the Izium direction, the enemy is trying to hold their positions, expand the area of the captured territories and break through Ukrainian defensive positions. "Fierce hostilities are taking place there every day," he said.
Photo: General Staff of the Ukrainian Armed Forces